WHY MICROCHIP YOUR PET?
MICRO & CHIP ARE HERE TO HELP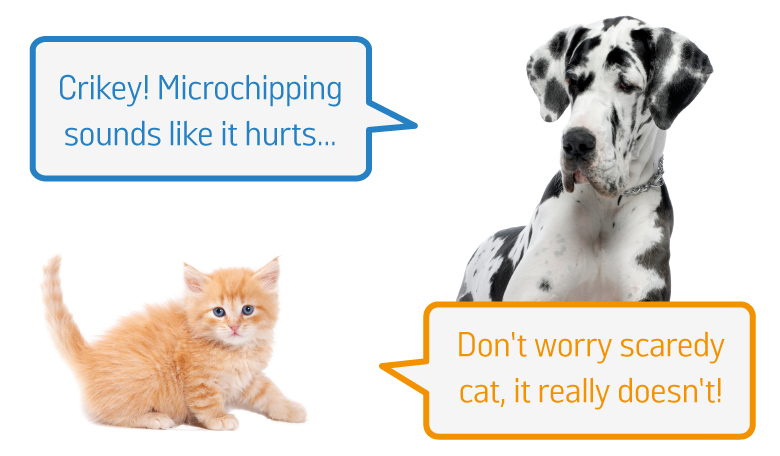 BUT WHAT IS MICROCHIPPING? 
It's very simple – a tiny microchip about the size of a grain of rice is injected into us, just like our vaccinations. No anaesthetic is needed at all. The microchip holds a unique number, so when we're scanned it shows who owns us.
DO ALL PETS NEED TO BE MICROCHIPPED THEN?
From 6th April 2016, all dogs in England must have been microchipped by law. Owners that don't risk a £500 fine! But don't forget cats can be microchipped too. That way, if we wander off too far or get into a scrape we'll always be able to be reunited with our loved ones, and not sent to a council animal shelter.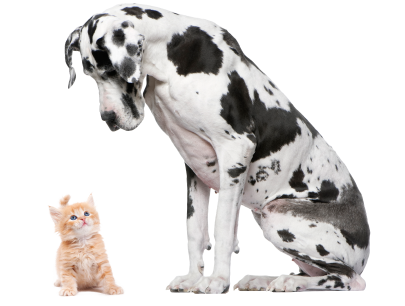 IS IT IMPORTANT TO GET PET INSURANCE AS WELL AS A MICROCHIP?

Does a cat love a ball of string? Of course! Like microchipping, pet insurance is an added layer of protection in case anything unexpected happens and our owners get a costly vet bill. It's there to keep us safe, and give our owners peace of mind.