5 fun facts about Crufts
This week marks the start of Crufts, the Oscars of the dog world and the annual showcase for the UK's most pampered pooches to show what they're made of in front of a worldwide audience.
Crufts takes place from 9th – 12th March at Birmingham's NEC with Best In Show, the most popular event taking place on Sunday afternoon.
However, the show isn't all about canine beauty. The Discover Dogs area give potential owners the chance to speak to breeders about finding the perfect dog breed for them.
As the event celebrates its 126th year, we wanted to bring you five lesser-known facts about the popular event.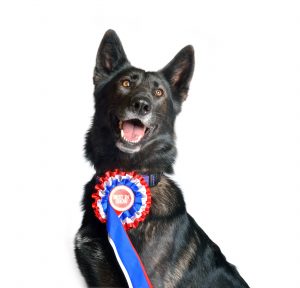 There really was a Mr Cruft…
Charles Cruft was a dog biscuit salesman before founding the now infamous dog show in 1886. It was originally limited to toy dogs and terriers and then opened up to all breeds five years after its launch creating the event we know and love today.
It's a world record holder Crufts was recognised by the Guinness Book of Records as the world's largest dog show in 1991 with 27,000 dogs taking part.
There's a version for mongrels Scruffts is the crossbreed version of Crufts that began in 2000. Titles include: Most Handsome Dog, Prettiest Bitch, Child's Best Friend, Golden Oldie.
Bag yourself a winner
Statistically speaking, Cocker Spaniels are the most likely breed to win the Best in Show crown.
And finally…
350kg or 55 stone of dog fur will be cleared from the NEC after the event! Even if your pooch isn't quite up to Crufts standards yet, it's still important that you take out the correct level of pet insurance.