Dog and cat travel: How to take your pets on holiday
Holidays are a big part of the summer experience for Brits, but for pet lovers they come with a few difficult decisions.
Many people reluctantly put their dogs in kennels or ask friends and family members to look after them while they're away, but is this the only option? Or is there a way to let your dog travel with you and get a holiday away from home too?
Leaving pets in kennels or with other people can cause anxiety and stress for both the animals and the humans, so it is worth considering all your options before you go away.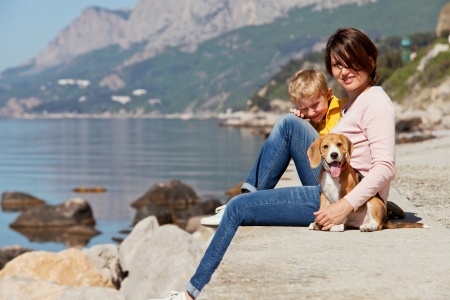 Get prepared to holiday with your pet
Before you book your holiday, you need to make some important decisions about taking your pets on holiday. As well as checking your chosen location is pet friendly, you also need to ask yourself whether your animal will be comfortable in a new place.
You'll also need to pay a visit to your vet and ensure any vaccines and worm treatments or other immunisations are up to date and that your faithful companion is healthy enough to travel.
Safety precautions, such as getting your animal micro-chipped and ensuring they are fitted with a secure collar – containing your up to date contact information, is also essential.
One month to go: Buy a carrier and plan your journey
Around four weeks before your holiday, you should purchase a suitable carrier for your pet and ensure it is large enough for them to lie down, stand up and turn around in to guarantee maximum comfort.
It's also worth taking your pet out on short journeys in the car whilst they are in the carrier to get them used to it and comfortable in it.
It's also recommended you try to plan to travel during quieter times of the day, if possible, because this will ensure your animal is not unnecessarily stressed and will also prevent them from being in a car during the hottest part of the day.
It is also worth checking your pet insurance is still in cover and that you are covered for travel under your current policy. For more information, speak to Argos Pet Insurance on 0800 107 1077.
One week to go: Book a health check for your pet
When your holiday is only a week away, it is time to get your pet booked in at the vets for a general health check and to have any vaccinations which are needed. Fleas and worms are the most common pests to protect against, but you may also want to look at getting your animal micro-chipped while you're there  for added safety.
You should also create a personalised name tag with your name and the telephone number you'll be using whilst on holiday, so you can be contacted should the worst happen and your pet goes walkabout.
You should still be taking your pet out for journeys in the carrier and car to ensure they are used to it come the big day.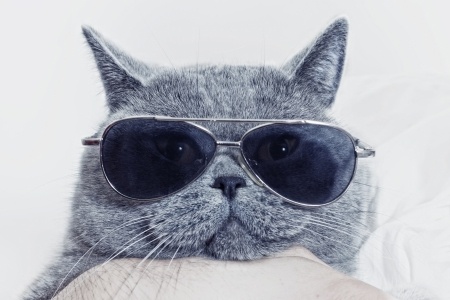 One day to go: Four key things to do
1. Make sure you pack plenty of treats and cool, fresh water so your pet can stay hydrated and comfortable throughout the journey.
2. If you're travelling with kids, make sure they know not to feed your pet with any of their own snacks or holiday food as the last thing you want is an animal with an upset tummy when driving on the motorway.
3. It is also advisable to stop feeding your pet at least two hours before you travel to prevent travel sickness and reduce the risk of any toilet accidents. You must also schedule regular toilet breaks for your pet.
4. Prepare the carrier the night before by adding comfortable bedding to the bottom. When loading your pet, take your time and don't force them in because this will make them distressed or nervous. Let them get in at their own pace, using treats for encouragement or one of their favourite toys as a source of comfort.