Are council's wrong to only give your pet a week to be found?
Losing your dog is a heart breaking experience. However, many owners are unaware just how serious the problem could be. If the dog has been picked up as a stray, owners have just one week to claim them. After that, there is a high chance the dog will get put down.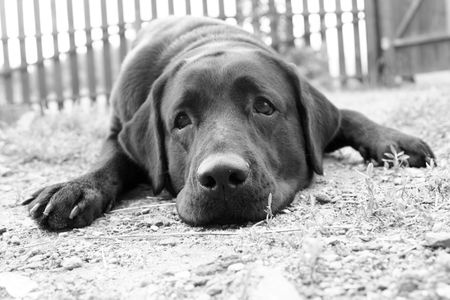 It is estimated that around 21 stray dogs are put down every single day by the council. This isn't something many owners know about and it is a horrifying truth. So are the councils wrong to take such drastic action?
Understanding the extent of the problem
A stray dog's survey was carried out by The Dogs Trust in 2014 which showed councils had dealt with 3,902 strays between April 2013 and March 2014 in the Bournemouth region.
This has shown to be a huge 40% increase from the year before. However, national statistics have shown that overall numbers of strays have decreased from 111,986 to 110,675 thanks to dog chipping.
If you do lose your dog, it's a good idea to have a policy in place so that you can make finding your dog as easy as possible.
What happens when the council picks up a stray?
When the council picks up a stray, they add it to a database. When an owner contacts them, they first ask for personal information including:
•    Your contact details
•    Location, date and time you lost the dog
•    General dog description
•    Any other information that might be helpful (such as whether they are micro chipped)
Once you've provided these details, the council will then check the database while you're on the phone. If the dog is in the database they will then arrange to release it back into your custody dependent on any fees.
It is worth noting some councils charge £50 to get your dog back. If the dog has had to be kept in kennels, there will be an additional £12 charge for each day it has been in the kennels. If you'd like to get the dog back out of office hours, you will also be charged an extra £30. If you have lost and reclaimed the dog more than once, this fee will be increased. It is also worth noting that the costs may vary from region to region.
It will likely come as very shocking news to owners that their dog could be put down within a week if they go missing. As soon as you notice your pet is lost or stolen, you should contact the council immediately. If they don't have the dog there, they will be able to keep a note of the dog's description in case it does get picked up.