Dog health: Caring for older dogs
Old dogs need love and care. There are certain signs to look out for that may tell you that your loyal friend is suffering from problems of aging. If you are aware of these signs you will know what to look out for and give your pet the love and attention that it deserves.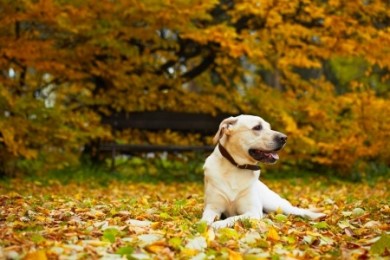 Different breeds live longer than others
If you have a Jack Russell, the chances are that you will be able to experience your pet's company for around 14 years. Great Danes tend to have a natural lifespan of about 8 years.
Labradors and Alsatians are prone to arthritis as they get older. In common with humans, dogs can suffer from Alzheimer's, cancer, strokes and heart conditions too.
When you have a dog, it's important that you can identify conditions that will affect their breed so that you can help them as they get older.
Changing your pet's lifestyle to suit its years
As your dog gets older it won't require a high calorific intake. You should start to reduce your pet's meals once it approaches 8-10 years. You don't want your pet to start to gain excess weight, which will put pressure on its heart.
Dogs have a reputation for being voracious eaters. If your pet is approaching old age and is eating a lot less and actually losing weight or drinking to excess, then it's time to call the vet.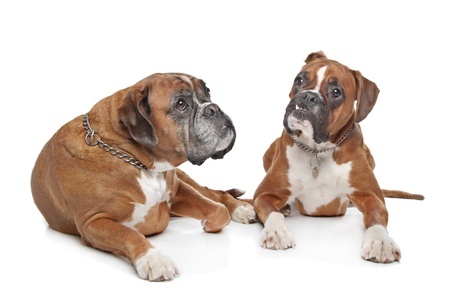 Your dog's behaviour will change as it gets older
If your dog appears stiff in the morning, it may be developing arthritis. You should still exercise your pet, but perhaps make the walks shorter and more regular. Experts recommend that your older dog's exercise regime should take around 20 minutes, and, if possible, try to walk the dog around three times a day.
Incontinence may become a problem
Some dogs may become incontinent as they get older. Try not to tell your dog off; they can't help it. Take the dog to the vet and see if their bladder problem can be treated with medication.
Dementia can affect dogs
If you find that your pet is staring at a wall for a long time or seems to be interacting with an invisible entity, it may be displaying the first signs of dementia. Alternatively, there are some other underlying conditions that provoke these symptoms so you should seek advice if your dog displays any of these.
Always show your dog love
Your dog may be troubled by all of these signs of aging. Its moods might change more dramatically as a result of frustration.
Make sure that you spend even more time caressing and comforting it. Your dog has acted as a loyal friend for many years; now's the time to repay that loyalty.