Caring for your pet before an operation
The majority of our pets are likely to undergo an operation of some kind during their lifetime – no matter how much we wish it was otherwise.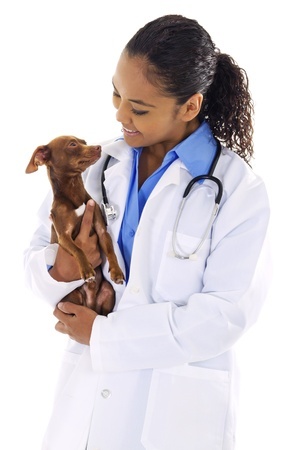 Many standard procedures will require sedation or the use of anaesthetic; some owners are surprised to learn that even some simple procedures such as dental treatments and x-rays will involve their animal being fully anaesthetised.
This is because we can't rely on animals to stay still or listen to a vet's instructions like human patients. It's best to familiarise yourself with the process and know what to expect if you find yourself booking your pet in for an operation.
Going under
It's completely normal to worry about your beloved pet going under anaesthetic. Any operation and anaesthetic carries a degree of risk, although you can rest assured that your vet will do everything in their power to complete the operation as smoothly and safely as possible, with your pet's health and comfort always in mind.
They will always be happy to talk you through whatever treatment your animal needs, explaining exactly what they will be doing before, during and after the procedure. Most operations require full (or general) anaesthetics. Full anaesthesia means your pet will be totally unconscious and therefore unaware of what is going on. It also ensures they are unable to feel any pain that may otherwise be felt.
Before and after care
The entire experience of an operation does not begin when you enter the vet's surgery and end when you leave. There are usually things that you are requested to do at home to help prepare your animal and aid a speedy recovery afterwards.
You'll probably be given an appointment early in the day, allowing your pet to be given any painkillers or pre-anaesthetic injections they need in plenty of time before the procedure itself. This is a very important step, and you must make sure you get your pet to the surgery as soon as you can. It will keep them nice and calm, letting them adjust to their surroundings, and allow the vet to keep the dose of anaesthetic as low as possible. Lower doses come with a lower risk of problems.
You may have been told to make sure your pet has not had any food or drink for a certain time period before the operation. This could be from as early as the evening before, which may cause some distress to a thirsty or hungry animal.
If you have other animals in the same house, make sure the animal about to go into surgery does not have access to their food or water supplies. It's probably best to separate your pets to prevent this from happening.
Not all animals and procedures require a period of fasting, so if you're not sure, just ask. Keeping food away from small animals like guinea pigs can be extremely dangerous, for example.
Cats which are usually permitted to roam around outside should be kept indoors, especially overnight, as they may catch their own food.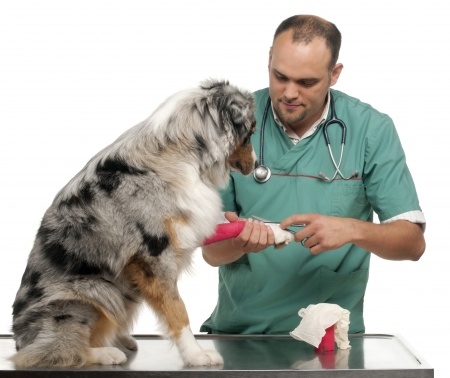 On the day
Just before you leave for the vet's, encourage your pet to go to the toilet so that are comfortable and won't have any accidents on the way or on arrival.
On the day you'll be asked to sign a form giving your consent to use anaesthetic, and your animal will be weighed to confirm the correct dosage. They will be provided with a comfortable bed in which the effects of pre-med medications will begin to set in, calming them and probably kick-starting pain relief.