A lorry load of free cat food!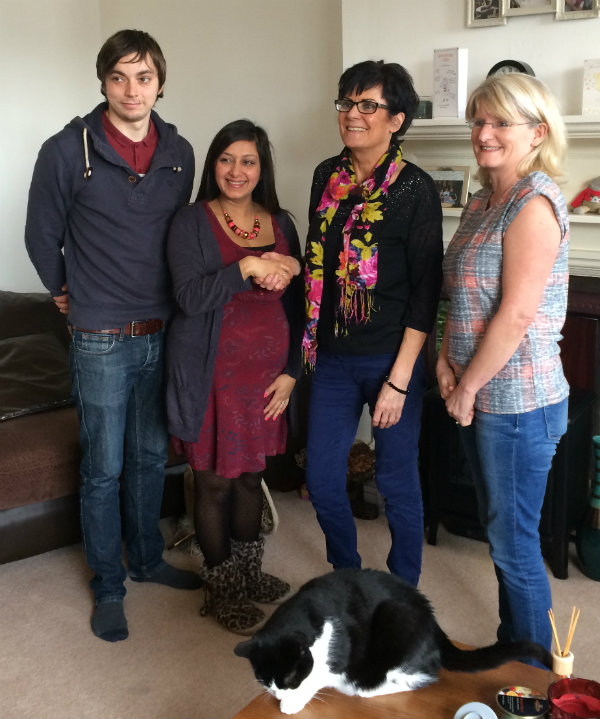 The winner of Argos Pet Insurance's first Free Pet Food for Life competition, was Vina and Kemal. Here's their story.
Vina and Kemal's story
Cat owners Vina and Kemal were overjoyed to win the prize which is available to those who choose to protect their pets with Argos Pet Insurance through a prize draw.
Entering the competition, the couple couldn't believe their luck when they won and now their two cats, Hank and Shadow, can enjoy a year's worth of free food – a godsend when the cat's appetites are taken into account!
The prize will save both Vina and Kemal an average of £4,000 in total which has really come in handy as they have recently got married and are now expecting their first child too.
When asked why they opted for Argos Pet Insurance over other providers, Vina noted three central reasons:
Affordability: pet policies can be extremely expensive and Vina found Argos Pet Insurance offered the best value and most competitive rate
Low excess: Vina only has to pay £65 excess – the cheapest she's found
Easy application: Argos Pet Insurance's online application form was quick and easy to use and cemented Vina's decision. She actually abandoned application forms on other provider's websites because they took too long or were overly complicated
Both Vina and Kemal are now looking forward to the birth of their new baby knowing that both their cats will be looked after and well fed thanks to Argos Pet Insurance – watch their video on the subject in full.
Our current competition is still running. Just take a pet insurance quote before before 17 January 2015 and you can be in with a chance of winning Free Pet Food for Life.  Remember to enter GIFT1 in the promo code when you get a quote. T's and C's apply.