Lost in his own garden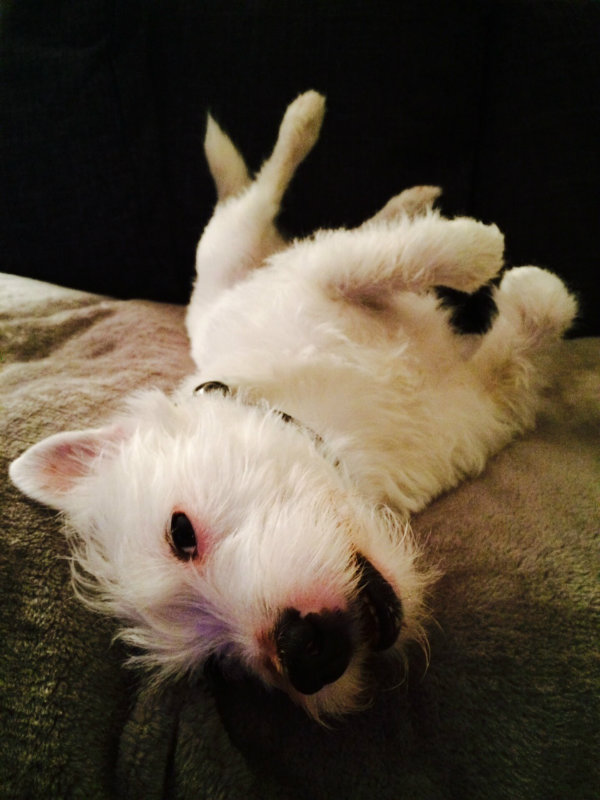 Our Argos Vetfone, Freephone hotline is available 24 hours a day to give our customers reassurance. Below, Gary explains how Vetfone helped him investigate his dog Jack's sudden strange behaviour.
I thought I should write a testimonial based on my experience with Argos Pet Insurance and my dog, Jack. I would like to write a letter of thanks to Argos Vetfone for the calm and caring advice given to me when my 6 yr old Jack Russell Parson Terrier's behaviour suddenly deteriorated. Jack became non-responsive, not eating anything for nearly a week and constantly sniffing to the point where he would pass out, panting with exhaustion.
It started when my dog suddenly stopped responding to 'walkees' and cuddles on the sofa. Then he started sniffing every surface in the house and outside in the garden, and then I noticed he hadn't eaten or drank anything for 24hrs. After a few days of this, I was so upset that I decided to call Argos Vetfone who were wonderful.
After a 45 minute chat with a lovely nurse called Charlotte (I think) I was presented with several possible scenarios which could have affected Jack's behaviour. These included a local female puppy/bitch coming into season, or a change in his lifestyle/environment, which could have affected Jack. After long reflection, I realised that we had just had the rear garden completely re-landscaped. I contacted Vetfone after a few more days of Jack's random behaviour and asked if this could have had an impact. Vetfone suggested that this change to Jack's environment could have upset him and that his constant sniffing was Jack's way of reassuring himself and trying to find smells that he used to know. I was so shocked that my dog could be so sensitive to his environment that I took Jack to the vet for a second opinion and he completely agreed with Argos Vetfone.
The solution was to re-introduce Jack to 'his' garden, and on a lead, slowly walk him round the garden to reassure him. He also suggested lots of interaction and play with Jack in the garden should help relax him.  Within days, his behaviour changed and his appetite was back to normal, although he had lost a lot of weight.
If it hadn't been for Argos Vetfone asking so many questions and suggesting so many scenarios, I don't know what I would have done.
My dog is ace and means everything to me.