Our devoted and loyal friend
Take a look at Mrs Sheldon's heartening story about Oscar her beloved West Highland Terrier. It's in moments like these that pet insurance is so important.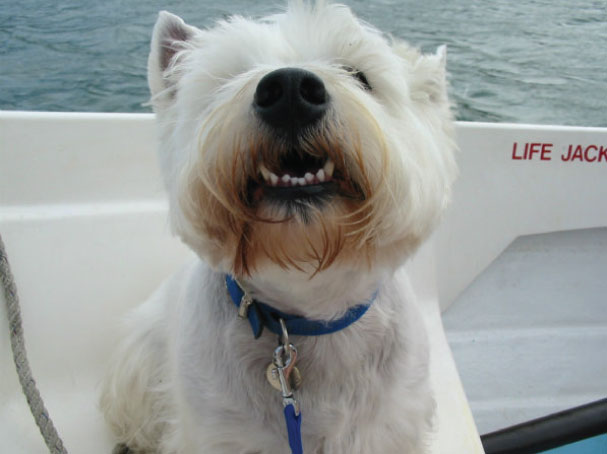 In April, our 15 year old Westie, Oscar suffered two seizures. We rushed him to the vets and feared the worse. The vet took blood tests but could not identify the cause; so Oscar was treated with antibiotics in case of infection and given another drug to improve circulation to his brain. However it was feared that Oscar may have a neurological problem of some sort.
Thankfully, the cost of Oscar's treatment was covered without question by Argos. This was despite his cover recently being renewed at the same rate as the previous year and him already being treated for arthritis.
After his first fit, Oscar had no fits in the two following weeks so the vet suggested that he should have an MRI scan to determine what the problem was and whether or not it could be treated. The Argos claims-staff were very understanding and immediately told me that the scan would be covered and hoped that the outcome would be good. We were unsure if we should put a 15 year old dog through a general anaesthetic but the vet reassured us and it was good not to have to be swayed in any way by the financial consequences. Oscar came through the scan and we had a lovely sunny weekend with him in the garden.
Sadly he had three more fits in succession and we took him to the vets in the early hours of Tuesday morning. The vet had the MRI results which gave a very poor prognosis for Oscar. They showed that he had three tumours on the brain, two of which were malignant. Unfortunately this meant Oscar was not going to get better.
The vet offered to sedate him until the morning so we had time to think but there was no point in prolonging his agony. We said goodbye to our dear Oscar and stayed with him until he fell asleep.
We know we made the right decision and that gives us comfort. The scan gave us the information on which we could make this decision and Argos' support in making all the financial arrangements has been greatly appreciated.
The Vet took all the paperwork in hand and submitted the claim to Argos. Within two weeks of losing Oscar all the costs had been paid for even the cremation, by Argos. We miss Oscar greatly and so does our other dog Lily. We will always use Argos to insure Lily as the service they have provided has been exemplary.