Time for walkies! Take our survey to WIN £100 for you & your pet
Do you love taking a stroll along the beach with your dog? Do you prefer a lengthy hike in the countryside? Or does taking your pooch to the park for walkies seem like a chore?
No matter how you feel about it, there's no doubt about every dog's favourite pastime – WALKIES!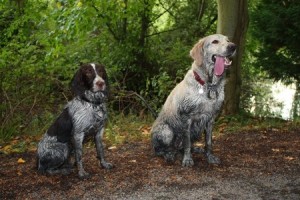 Walkies habits
Here at Argos Pet Insurance, we want to get to the bottom of the UK's dog-walking habits. We want to discover Britain's most popular walks. We'll find out just how well-exercised our canine companions really are.
So whether you share your home with a bold breed who lives for the thrill of the great outdoors and the feeling of a bracing breeze around his ears, or a more homely hound who prefers the comfort of curling up on the sofa undisturbed, tell us all about yours and your pooch's preferences for your chance to win £100 to spend at Argos!
This competition has now closed & a winner will be announced shortly.