26 dogs of Eurovision – who is your pooch representing?
We're very excited for this year's Eurovision Song Contest, and we hope you are too! It's a great chance to experience the different music styles other countries enjoy. As well as an entertaining show, it's also a great excuse to curl up on the sofa and enjoy a night in with your pet.
You might know who you'll be cheering on this year, but who will your dog be representing?
Check out our list of some of the countries involved, and the 26 pooches that originate from there.
1. Austria – Alpine Dachsbracke
This small hound shares some similarities with the widely-popular Daschund. However, it has longer legs and a bigger-boned structure. If you've got a Dachsbracke, why not join them in cheering on Austria's Cesar Sampson this year?
2. Australia – Cavapoo
The Cavapoo, or Cavadoodle, is a crossbreed of a Poodle and a King Charles Cavalier Spaniel. The hypoallergenic dogs are known for their lovely temperament, making them ideal family dogs. Their popularity boomed in the late 1990's as they were widely bred in Australia, a country represented by Jessica Mauboy in this year's contest.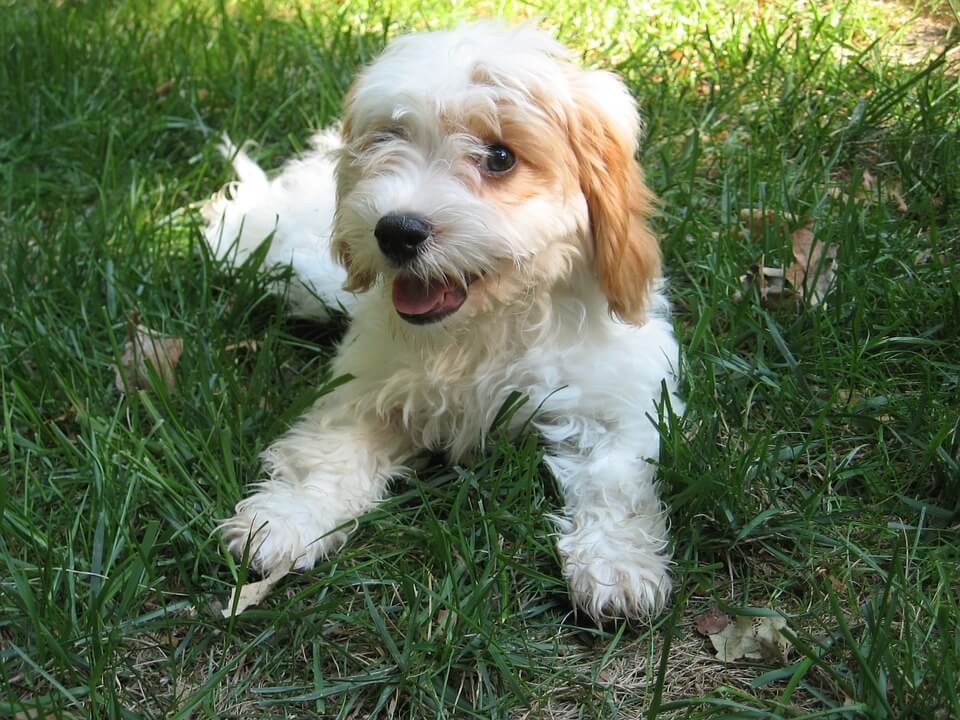 3. Belgium – Bloodhound
While the Bloodhound's name may seem like something out of a horror film, this gentle breed are known for being little heroes. Their incredible tracking ability is used by law enforcement all over the world. It's likely they'll be turning their nose up at all the entries during this year's competition – except Belgium's Sennek.
4. Bulgaria – Bulgarian Hound
Recognised for its wiry, tan coat, the Bulgarian Hound is also known as the Barak. This breed will be keeping a close eye on Bulgaria's EQUINOX during this year's contest.
5. Croatia – Dalmatian
One of the most instantly recognisable breeds, the Dalmation hails from Croatia – a fact not known by many. While the dog captured our hearts in the Disney classic 101 Dalmatians, it'll be singer Franka looking to claim it during this year's Eurovision.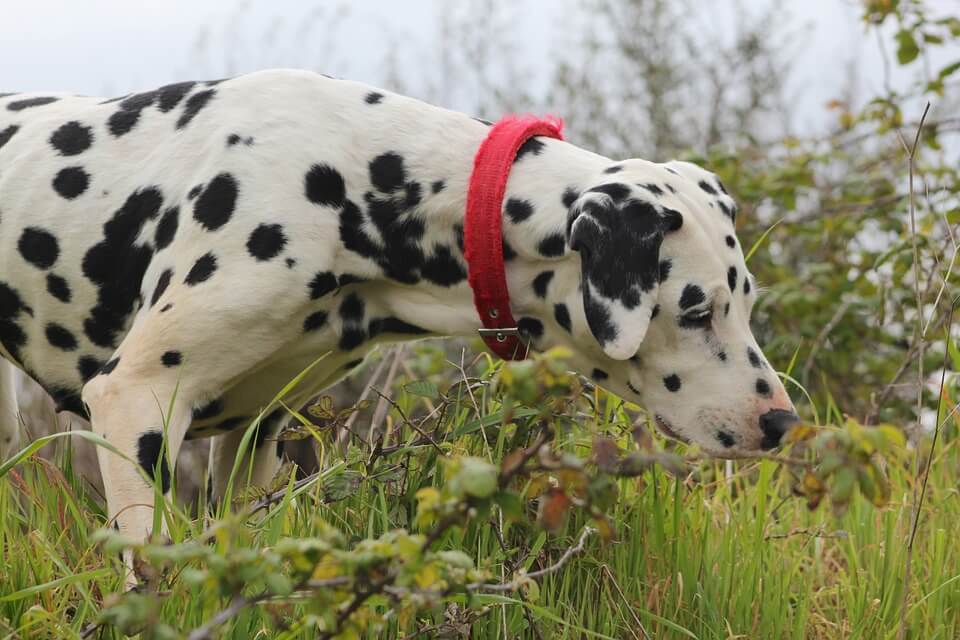 6. Cyprus – Cyprus Poodle
The Cyprus Poodle is a common cross breed in its home country. It is the result of breeding a native Cyprus Terrier and the Poodle and has grown in popularity in recent years. The fluffy pooch will likely be rooting for the Cypriot entry Eleni Foureira this year.
7. Finland – Finnish Lapphund
This breed is one of Finland's most popular breeds, and was originally bred to herd reindeer. While they're usually known for enjoying cold, snowy weather, they'll be very warm towards Finland's representation, Saara Aalto.
8. Germany – German Shepherd
While the Dachshund, Rottweiler and Doberman are all fantastic examples of German breeds, one in particular stands out – the German Shepherd. This very loyal breed will likely have their ears pointed at the television for Germany's Michael Schulte.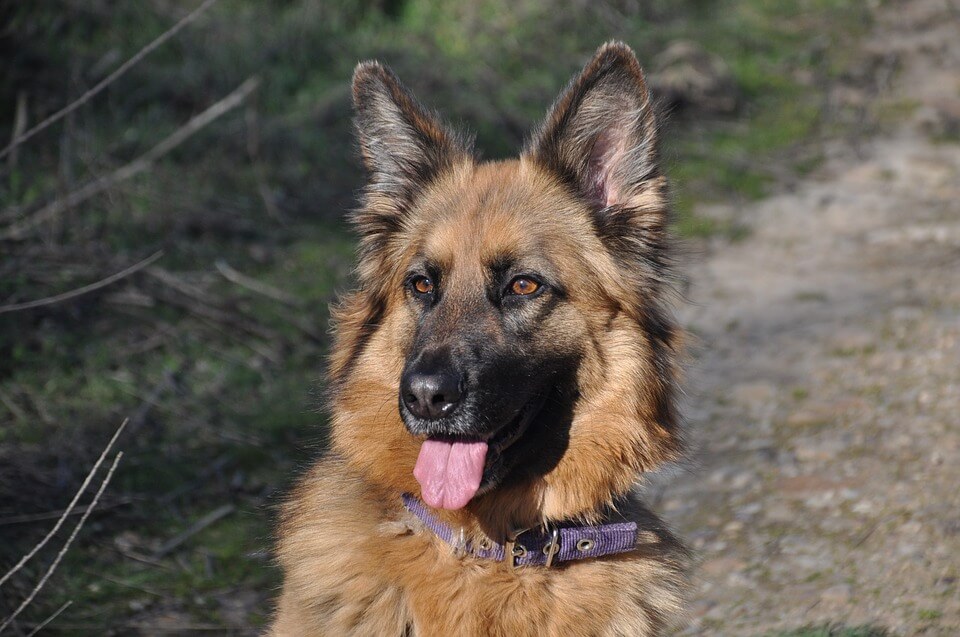 9. Greece – Kokoni
The Kokoni is commonly known as the 'Small Greek Domestic Dog' due to its popularity in urban areas of Greece. The breed is known for being a companionable pet, instead of a working breed like many pooches on this list, so there's no doubt they'll be curled up on the couch with their humans to watch Greece's Yianna Terzi this year.
10. Hungary – Komondor
Sometimes called the 'mop dog', you'll definitely recognise this breed! Known for its unique long corded coat, the Komondor is one of Hungary's national treasures. As well as the Komondor, we're sure Hungary's population will love their Eurovision entry this year when AWS take to the stage.
11. Iceland – Icelandic Sheepdog
This faithful and friendly breed is widely known in its native Iceland for its good temperament. When Iceland's Ari Olafsson performs at this year's contest, don't be surprised if your pooch barks along to the music!
12. Belarus – Borzoi
This unique-looking breed will likely be rooting for Belarus' entry ALEKSEEV at this year's competition. While they're commonly known for their very quiet nature, they might just surprise you and join in with the music!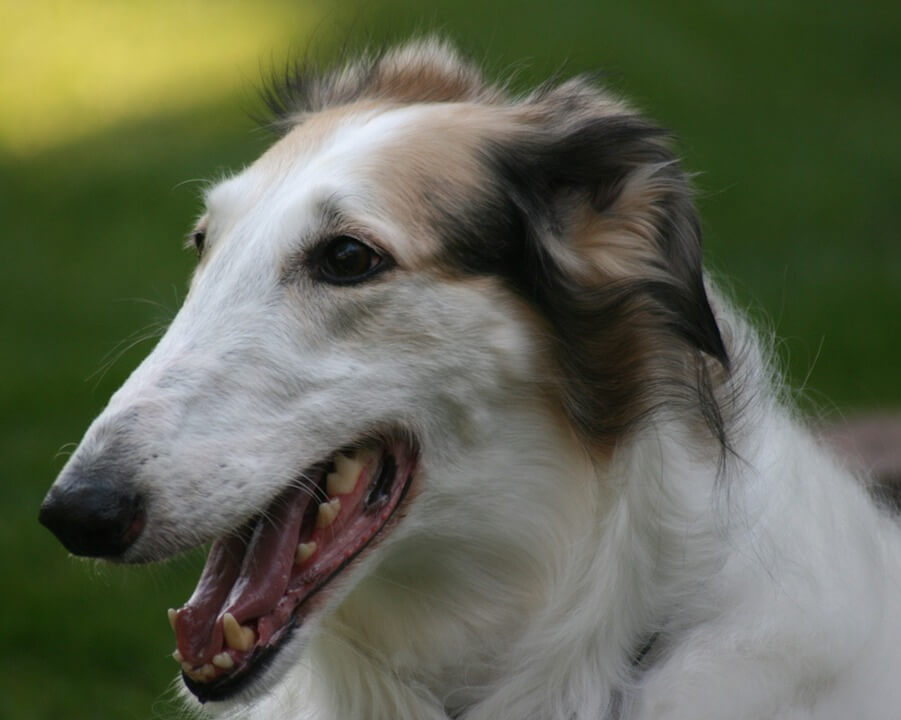 13. Ireland – Irish Wolfhound
This dog is known to be one of the biggest breeds in the world, and they have a big heart to go with it! The easygoing pooch will have an especially soft spot for Ireland's representation at this year's Eurovision contest, Ryan O'Shaughnessy.
14. Israel – Canaan
One of the oldest recorded breeds of dog, the Canaan is an ancient herd dog. Popular around the world, the pooch is known for its good nature. The breed will likely be rooting for Israel's Netta during this year's competition.
15. Malta – Maltese
One of the most glamourous breeds on the list, the Maltese is commonly known for its long, flowing locks – although that's just the long-haired type. We're sure this breed with be rooting for the equally fabulous Christabelle, who is representing Malta in this year's competition.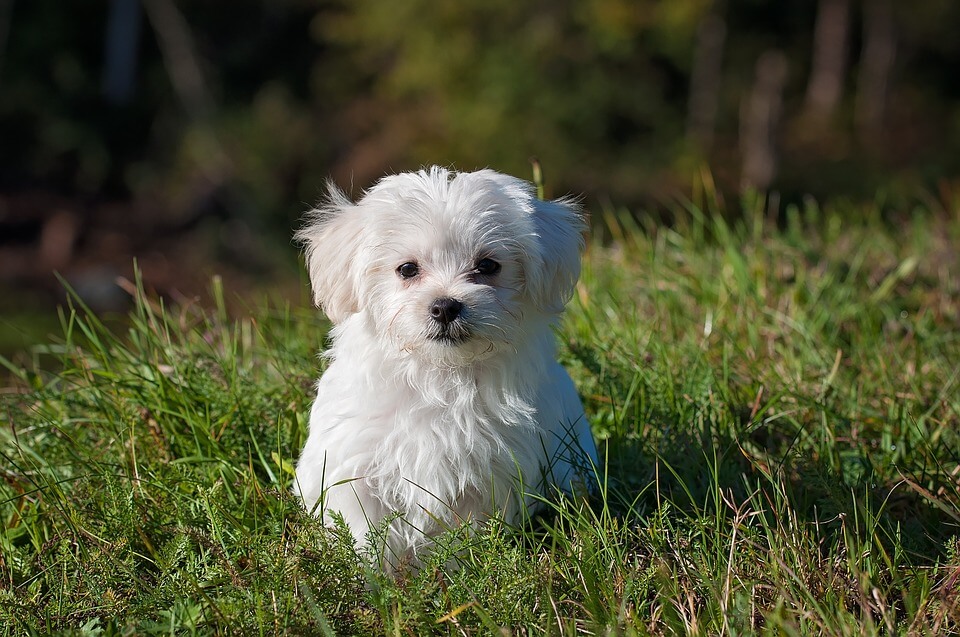 16. Netherlands – Schapendoes
This breed has a unique look and is easily recognisable for its masses of fur. While originally used as farm dogs, they are now used in dog sports such as agility and flyball. As lovers of a competition, it's likely the breed will be looking for Netherlands entry Waylon to sing his way to victory.
17. Norway – Norwegian Elk Hound
This friendly-faced dog was originally used to hunt large animals. Due to their loyal nature, they make great family pets. If you have one, it's likely yours will join the family in cheering on Norway's Alexander Rybak at this year's contest.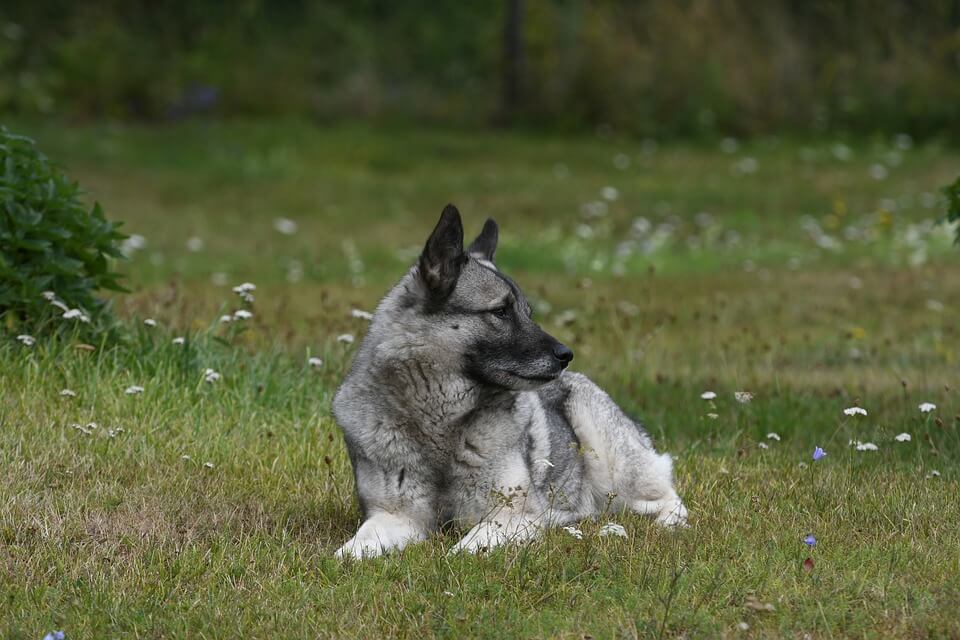 18. Poland – Polish Lowland Sheepdog
Sharing some similarities with the Old English Sheepdog, this Polish breed features a large stature and a shaggy coat. They'll have their eyes on the screen to root for Poland's Gromee during this year's competition.
19. Italy – Neapolitan Mastiff
This breed can be recognised from afar, with its huge stature and loose skin. While Neapolitan Mastiffs are known for their relaxed, low-activity nature, they may be excited about Italy's entry for Eurovision this year, Ermal Meta e Fabrizio Moro.
20. Russia – Black Russian Terrier
This pooch could be confused with Giant Schnauzer at a glance, as it is one of the 17 breeds used in its development. Often used in the military, this patriotic dog will be rooting for Russia's Julia Samoylova at Eurovision.
21. Portugal – Portuguese Water Dog
Portuguese Water Dogs are widely recognised for their long fur, which is regularly styled to the owner's liking. Don't be surprised if your Portuguese Water Dog perks up when Portugal's Claudia Pascoal performs.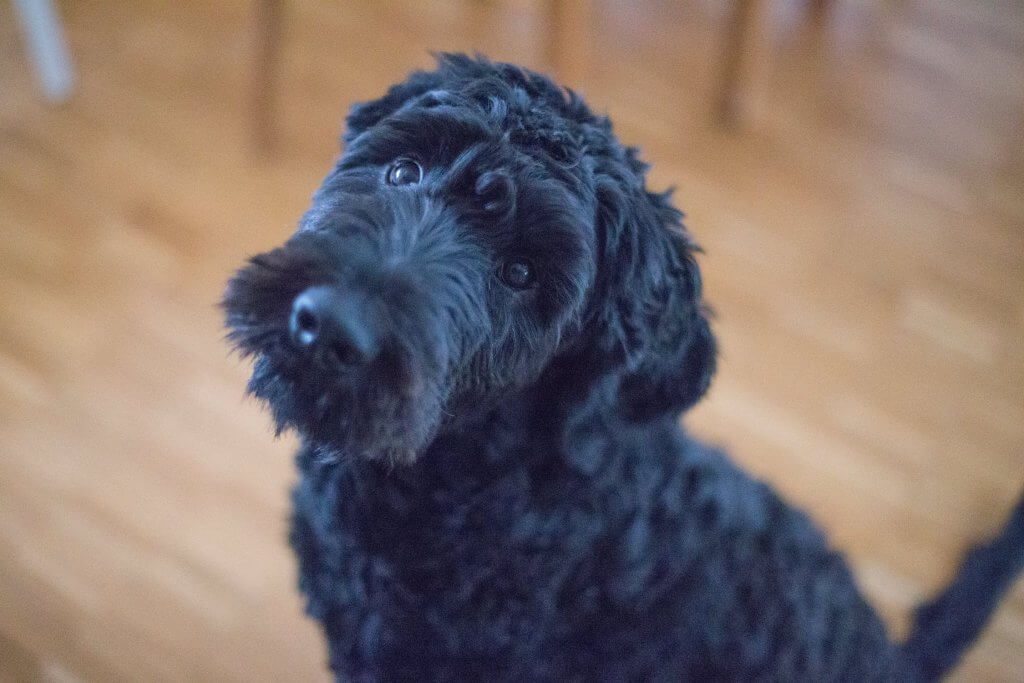 22. San Marino – Spinone Italiano
This large, strongly-built dog was bred for hunting and is now used as an assistance dog for a range for purposes. It's likely the pooch will be keeping a close eye on San Marino's Jessika during this year's competition.
23. Sweden – Swedish Vallhund
This breed could easily be mistaken for the Welsh Corgi, with a unique coat colour, but the Swedish Vallhund has no relation to the Queen's favourite pooch. The agile breed will be jumping for joy if Sweden's Benjamin Ingrosso gets the win at this year's Eurovision.
24. Switzerland – St Bernard
This breed of gentle giants were made famous by the Beethoven film series, cementing their place in history as one of the big screen's most lovable pets. This year, we're sure the big pooches will be looking out for the Swiss entry, ZiBBZ.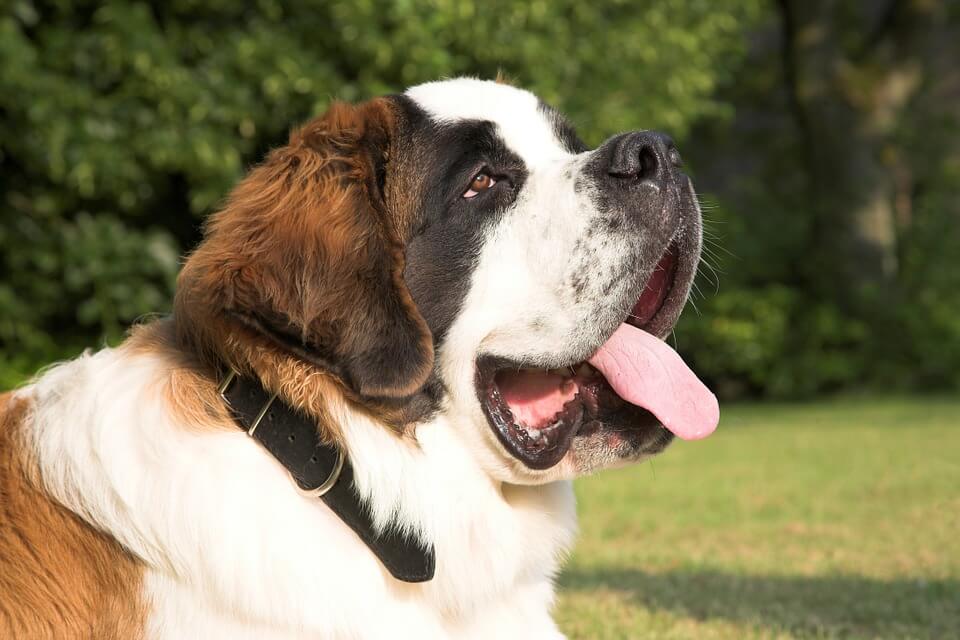 25. Ukraine – Ukrainian Ovcharka
Easily mistaken for a sheep from a distance, this sheepdog can easily get lost in the crowd when herding! The breed of fluffy giants will most likely be rooting for MELOVIN, Ukraine's Eurovision entry.
26. United Kingdom – British Bulldog
Cheering on the UK's SuRie in this years contest will be the British Bulldog. With a wrinkly face and stocky build, you'll recognise this dog in an instant!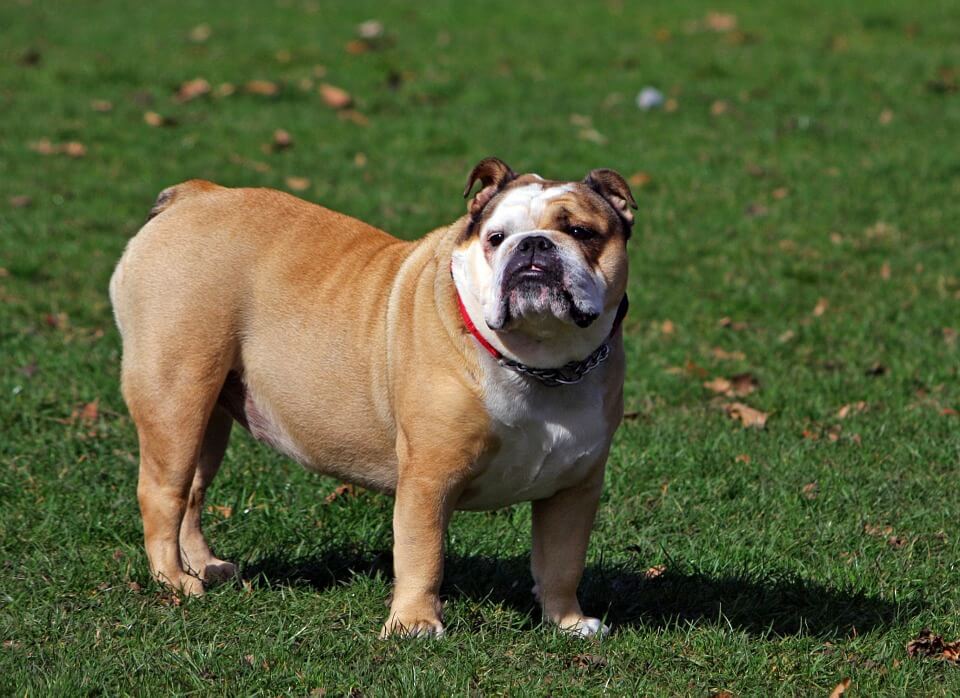 In case your pet has any mishaps, make sure they're covered by pet insurance. Visit www.argospetinsurance.co.uk for information about our various policies.
Argos Limited is an Appointed Representative of Home Retail Group Insurance Services Limited which is authorised and regulated as an insurance intermediary by the Financial Conduct Authority.