Fascinating animal facts about four-legged friends
It's time to start voting for your favourite Little Hero! And to give you inspiration for when you're selecting your winner, we've been taking the opportunity over the past month to tell stories of unbelievable cat and dog bravery. We've also been reminding everyone just how and why these furry companions have become so special to us.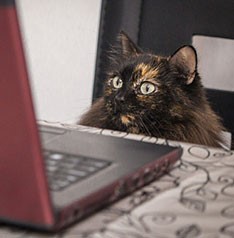 Pets are incredible creatures, especially cats and dogs. They seem so cute and naïve, yet when the need arises, they seem to turn into four legged super heroes, capable of the most fantastic acts of intelligence, strength and bravery.
For those of you who enjoy bragging about how great cats and dogs are to your friends at work or in the pub, here are a few quick animal facts and snippets of trivia which will impress everyone.
World Records
The fastest time for a dog to retrieve a person from water: Jack the Black vom Muehlard retrieved his human from 25m away in just 1 minute, 36 seconds.
The longest non-fatal fall for a cat: Andy, who fell from a 16th floor window, around a 200ft drop! In the words of a certain international space ranger, that's not flying, it's 'falling with style!'
Furthest distance tracked by a dog: 2000 miles by Jimpa, a Lab/Border Cross from Australia. In 1979, Jimpa's owner took him with him when working on a farm on the other side of the country. The dog went missing but turned up at the owner's home 14 months later. He had travelled 3,218 kilometres.

Dog & Cat Trivia
The popular dog name 'Fido' comes from the Latin for 'fidelity' or 'faithful'.
The Oldest Dog in recorded history was an Australian Cattle Dog named Bluey, who lived to the ripe old age of 29 years and 5 months.
Like most humans, cats and dogs are either left or right handed (pawed?) You'll notice them using one more than the other when getting your attention or batting around an object.
Sir Isaac Newton (of gravity and apple fame) invented the cat flap. It is said he wanted to find a way that his cat could enter and leave the room without interrupting the darkness that he needed for his experiments.
Hero Pets
Nearly 400 dogs have served in Afghanistan and Iraq
In 2003, a mixed-breed called Dosha became known as the hardiest dog alive after cheating death or serious injury three times in the same day! After slipping out of her owner's home, Dosha was run over by a car on a busy highway. She was found by police who decided that the best thing to do was to put her down on the spot. She was then placed in a bag and put in a freezer to preserve her body until she could be identified. Later that day, a lab technician opened the freezer to find Dosha alive and sitting upright.
Although unnamed, there are multiple sources that cite an elderly woman being saved by her 12 pound Yorkshire Terrier, who fought off an attack from an 80 pound Akita. The Terrier survived and needed just 9 stitches.
The Iditarod, a 1,150 mile trail sled dog race, honours the heroics of sled dogs in during a diphtheria outbreak in Alaska in 1925. The epidemic, which was killing children, required these wonderful dogs to run tirelessly between Anchorage and Nome with sleds loaded with volunteers and medicines.  To get an idea of how far it is between the two towns, if you were to make the journey today, it would require a 1 hour 20 minute flight.
Picture Credit to Iker Cortabarria (Attribution-ShareAlike 2.0 Genereic (CC BY-SA 2.0)