Harvey's Law ensures pets aren't left at the road side
Pets left at the roadside in Britain must be identified, collected and owners notified immediately by the Highways Agency, Transport Minister John Hayes has announced.
This declaration has been made after an e-petition for Harvey's Law was signed by 122,000 respondents which ultimately led to a debate in parliament.
Harvey's Law comes as Jude Devine from Sheffield – who created the campaign – was told her precious dog Harvey was dead, 4 months after his body was found at the M62 road side.
As a result, Hayes has announced that it is "absolutely essential" that all domestic animals are identified and owners informed immediately.
Hayes has informed the Highways Agency that it is vital that any animal found on the road side is collected, identified and owners informed as a matter of priority.
"This government does take this extremely seriously," he said.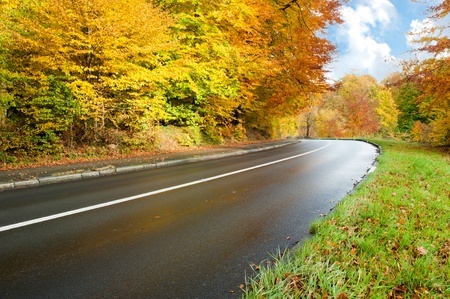 Harvey's story
The inspiration behind this campaign occurred when Harvey was found 20 minutes after his disappearance, however his owners were notified 4 months later following a facebook campaign.  The owners had been suffering and fearing the unknown about Harvey for 4 months. Had this law been in place they would have been notified much sooner
Harvey first disappeared from his home in Sheffield whilst his owners were visiting close friends in the Liverpool area.
Despite tirelessly searching for Harvey, Jude finally received a message via Facebook regarding his disappearance after an appeal page had been set up to find him.
It turned out that a patrol officer had found Harvey, however  whilst she did scan Harvey for a chip, due to it being dark she wasn't able to find his microchip and as a result he went unidentified for 4 months.  It was this that sparked the campaign to the change the law ensuring pets aren't left at the roadside
Ms Blackburn from Halifax, West Yorkshire commented on how "devastated" Harvey's owners were over their loss and noted: "Have you ever seen a grown adult break down and sob? It's something that really affects people."
A massive step forward
As a result Hayes is set to contact local highways authorities and the Transport for London to address this issue and bring attention to the situation as it has been found that a large proportion of the incidents involving pets occur on much smaller roads.
Derek Twigg, Halton Labour MP, has been campaigning for the reinstatement of scanning and regards this movement as a "massive step forward". However, he did note that it is important the Government keeps a "watchful eye" on matters to ensure that all procedures are followed.
If agencies fail to carry out the highlighted procedures then legislation could be created to ensure better practice.
A spokesman from the Highways Agency commented that they are currently reconsidering their present method of scanning to ensure greater consistency in the future.
The petition that has been thoroughly debated in parliament has called for the following:
Compulsory scanning to check for microchips of all pets found on highways
A log to be kept and filed and sent to the police and local dog wardens
A photograph of the  pet should be taken and kept with the log for future identification purposes
With these changes in the pipeline, British pet owners will no longer have to suffer the traumatic experience that Harvey's did.