How much does it cost to own a dog?
There are many costs associated with owning a dog.
But despite having to consider all of these when weighing up the cost of owning a dog, remember what you receive back in unconditional love, companionship and fun will make it all worth it!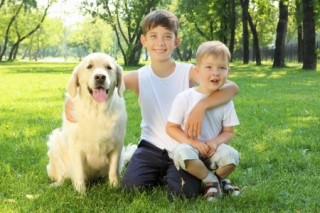 Dog food – how much is it?
Feeding is a major part of the cost of owning a dog and it is a very important part of your dog's day!
Most commercially prepared complete dog foods come in tinned and/or dry varieties. It is a matter of the personal preference of you and your dog as to which to use.
Dried foods are available to suit every stage of your dog's life and it is important to use the correct one for your pet.  For example, puppy or adult or senior would be fed depending on your dog's age. There are also varieties for the overweight or more active dog, as well as for those with sensitive skins and digestive tracts.
Dried kibble types of foods may be better for your dog's teeth and dental health by helping prevent tartar building up.  If you find your dog is sometimes a little picky with his kibble you can add a little warm water, which will often release the warm meaty smells and make it taste even better.
Some dogs prefer tinned food, but using these requires special attention to dental care and hygiene. Remember that tinned food often consists of 70-80% moisture/water, hence a larger volume needs to be fed compared to dried varieties.
You can also feed a mixture or dry and wet food, however be careful not to overfeed your pet.
Both tinned and dried varieties of food will have feeding guides on the side. These guides are designed for the average dog. Different dogs have different specific requirements –   perhaps due to age, amount of exercise, metabolic rate or neutering status. If your dog gains or loses weight on the recommended quantities, then an adjustment should be made to ensure ideal body weight is maintained.
Many owners like to cook for their dog and make home-produced diets.  Some owners feed a raw 'meat and bones' diet and are passionate about its benefits.  Whatever you decide, base the decision on your own research, but ensure it is a safe balanced diet.
Adult dogs should generally be fed once or twice daily.  Puppies, elderly dogs or dogs recovering from illness may well need several smaller meals each day.  Treats may be given occasionally, but be careful not to overdo them. You may also use low fat treats, such as a piece of raw carrot, if you prefer.
It is very important if you decide at any point to change your dog's food to do it slowly and gradually.  Any sudden changes can result in stomach upsets, so slow and steady is the key here.
Some healthy dogs are naturally picky about their food. The time to worry is if they go off their food and are unwell or suddenly develop an increase in appetite.
You should always ensure that your dog has access to fresh water, this is particularly important if your dog has a dried food diet.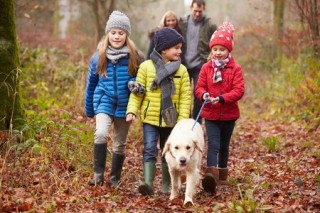 Additional ownership costs

The cost of the dog itself
A modest fee of about £70 from a rehoming centre, to over £1,000 for some pure breeds or designer cross breeds.
Vets fees for accidents and illnesses
Fees can end up being by far the largest cost you will encounter. Fees charged by different vets can vary significantly, so shopping around pays dividends.  If you are unhappy about the service or costs of a vet practice, you are free to go to another. The new vet should request your dog's case notes from the old.
Monthly insurance premiums
With Argos Dog Insurance the average monthly premium for is £11.06 (based on the most popular Gold Cover), but this can vary greatly according to numerous risk factors and location. These protect against vet's fees for illness or injury which, if you and your pet are unlucky, can run into many thousands of pounds.
As an absolute minimum you should have insurance cover for any accidents or injuries CAUSED BY your dog e.g. by biting.  A successful claim against you could prove catastrophically expensive.
Sometimes this '3rd party cover' is part of your household insurance or comes with being a member of Dogs Trust. If you decide not to take out specific Pet Insurance, then you must check you are covered by other insurance policies.
Vaccinations
More with a puppy, but thereafter can be as little as £11 for an annual booster.
Kennelling and boarding fees
£15 per day upwards.
One off costs such as microchipping and neutering
Neutering can be as little as £55 for a small male dog and double that for a female, but are highly variable depending on the vet, so it is best to shop around.
Dogs Trust are offering free microchipping in some parts of the UK, whilst vets charge from £10 upwards.
Worming and flea treatments
Over £100 per year. Again shop around and may be less expensive online.
Miscellaneous costs
Leads, collars, beds, bowls, toys and grooming parlour fees all cost money.