How to be a responsible dog owner
Lots of dogs are handed into rescue centres for a variety of reasons from 'we do not have enough time, 'we are moving house' to 'we are having a baby'.
To be a responsible owner requires more than just the desire for a dog, people need to make sure their lifestyle is suitable to have a dog. Ask yourself; are you out all day at work? Do you have enough time to give the dog the exercise it needs? Do you have enough money for vet bills? Is your lifestyle going to change anytime soon which would affect you having a dog?
Many people only think short term and get a dog without thinking about the long term commitment, some dogs can live for 15 years or more and deserve their owners to offer them a loving and secure home for their entire life span.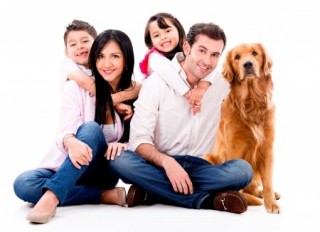 To be a responsible owner the following factors must be considered before getting a dog:
Do you have enough time to invest in looking after the dog? Enough time to exercise the dog? Enough time to train the dog? Enough time to give them affection and companionship? If you work all day you will have to look into a doggy day care or a day walker, which will be an additional expense.
Research dogs to see what breed would be the most suitable for your lifestyle. If you are not an active person it would not be responsible to get a very active dog such as a young collie that requires hours of walking a day.
Consider the age of the dog that you would want. If you are working long hours a puppy or a young dog would not be suitable, they need constant socialisation and training and cannot be left alone for long periods of time. If you are looking for a calm dog that requires only short walks perhaps give a retirement home to a dog in their twilight years.
Consider the additional costs of having a dog. You will have to add the cost of dog food onto your weekly food cost. Dog insurance will also be a monthly cost. Responsible owners should insure any new pet, this can help in the future for any ongoing medical costs that may occur or can help with the cost of an emergency operation (depending on what cover you go for). Medical costs such as monthly flea and worm treatment, neutering and annual vaccinations also need to be considered.
What will you do with the dog when you go on holiday? Do you have someone to take care of the dog for you? Will be additional cost for kennels or a pet sitter. Additional cost for pet passport to take the dog with you in Europe, or are you happy to holiday at dog friendly places in the UK?
Any major changes planned? Moving house? Time at home changing? Having a baby? If these changes are going to take place will you still be happy to have a dog?
Once all these points have been considered and you feel you could offer a dog a great home then it is time to find your new dog. There are hundreds of dogs in rescue centres across the UK looking for their forever home. Many of the animals are in there due to their previous owners not being responsible pet owners. Please consider giving the dogs in these rescue centres a second chance and give them the home they deserve.  If you want to get a puppy many rescue centres have puppies or very young dogs, however if you are looking for a certain breed and want to go to a breeder please make sure you visit  http://www.thekennelclub.org.uk/ first and check out the list of reputable breeders.  Avoid getting a puppy from puppy farms or from an internet advert stating 'dogs free to good homes', as this just encourages back street breeding.
Good luck with finding the perfect dog for you and your family, dogs are wonderful pets and bring so much joy, once you have a dog you could never imagine life without them.
We rescue and rehome dogs in and around London, Norfolk and surrounding areas.
This article was contributed by All Dogs Matter