How to cope with the loss of a pet
As joyful and rewarding as having a pet can be, there are few days sadder than the day your beloved furry friend passes away. This can be a difficult time for owners, especially since it is a topic often avoided or seldom spoken out loud.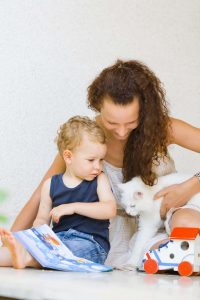 Here are some tips and advice on how you can learn to cope with the loss of a pet:
Mourn
When you love and care for something or someone long enough, the species of origin never matter. Mourning is a natural process so it's important you give yourself time to grieve for your loss.
Say goodbye
As with any parting, the hardest part can be not getting the chance to say goodbye. Your pet will have played an important role in your life, so it's only fitting that you give them a send-off in whatever way you see fit.
This could mean taking care of the body or remains or simply holding a small service to say goodbye. It doesn't have to be a large or public affair, just something intimate that allows you to say goodbye in your own way.
Understand time frames
The simple fact of life is that pets do not live as long as us. While this is not something many people like to think of, there is some comfort in it. This arises when you consider the time frames involved with owning a pet. Did you pet live a long and happy life? If so, then you can take solace in this.
If your pet has passed through illness or injury before their time, then the most important thing to focus on is the quality of their life, not the length. You provided your pet with a happy home and this should celebrated, no matter how long it lasted for.
Take care of possessions
Your pet's toys, accessories and equipment can be a painful reminder or a source of comfort after their passing so it's important you decide what to do with them. If you find it too painful to be reminded, then pack the items together and place them out of sight. Don't get rid of them immediately as you may, in the future, decide to get another pet.
If they are a source of comfort then this can be a good way to heal, but make sure you don't cling on to these comforts for too long or you could struggle to move on fully.
Decide whether to get another pet
While some will get another pet immediately after the first has passed, there are those who find the idea too painful. Whatever your decision, give yourself time to think it over properly and don't rush into anything.
Getting another pet doesn't mean replacing or forgetting your old one. There is nothing wrong with offering an animal a safe and loving environment in which to live.
Pet bereavement service
Did you know that we have our own dedicated pet bereavement service? It has its own dedicated service helpline that is open to existing Argos Pet Insurance customers. The counsellers who operate the service are trained and BACP/BPS/UKCP accredited.
The dedicated helpline is open 24/7. On calling, the individual needing support will be put through to a fully trained member of our counselling team. They will offer counselling support for the individual, including bereavement counselling. It's completely confidential and there isn't a time limit on how long the call can take.
For more information on our pet insuance policies, please visit our main site.
Argos Limited is an Appointed Representative of Home Retail Group Insurance Services Limited which is authorised and regulated as an insurance intermediary by the Financial Conduct Authority.