Is pet insurance worth it?
The joys of being a pet owner are plenty, but it also comes at a cost. There are the regular basics such as food and toys but, for most pet owners, the biggest expense is pet insurance.
According to the Association of British Insurers (ABI), a dog will cost its owner between £16,000 and £31,000 over its lifetime, while cats will cost £17,000.
Ross Penstone-Smith of the ABI said: "Despite people often thinking of their pets like a member of the family, many forget the expensive cost of emergency veterinary bills.
"Pet insurance gives owners peace of mind that if something happens to their pet they'll be able to receive the care they need. They'll also be able to enjoy having healthy pets who live longer."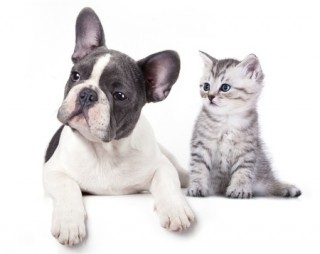 So is pet insurance worth it?
Not all pet owners think so. In May last year, the ABI said only 2.4 million of the UK's population of 9 million dogs were covered by insurance – about 25 per cent.
With cat insurance, the proportion is even lower, with only 15 per cent covered.
Many owners only consider taking out pet insurance when their dog or cat shows signs of illness, usually in later life.
By this stage, however, it might be too late – many companies will not insure animals over a certain age and insuring an animal with a pre-existing condition can be very costly. Some insurance companies may not even insure the pet with pre-existing conditions.
At Argos Pet Insurance, we would not necessarily price an animal higher because it has pre-existing conditions (we do not ask this information at point of sale) but certainly as a pet gets older it is more likely to have problems and so is more expensive to insure.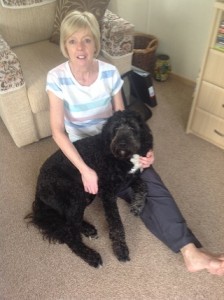 Jennie Falconer, who owns six-year-old springerdoodle Max and 18-month-old Petra, a Hungarian Vizsla, said: "We've had our dog insurance since we had our dogs.
"We know from experience that vet bills can be expensive. Having them covered gives us peace of mind, especially as they get older."
Lots of factors can affect how much dog insurance or cat insurance costs.
The breed, gender and age of your pet will be a consideration, as will where you live. Generally, vets in towns and cities charge more than in rural areas and insurance costs reflect this.
Some insurers offer a discount for owners who take out cover for more than one animal. Argos Pet Insurance, for example, offers 10% off for each pet covered in the same policy. This is up to a maximum of three pets.
Pet insurance excess
When taking out a policy, remember to check the amount of excess.
This means the amount you will have to pay towards each claim or series of claims. The excess paid on vet fees can vary widely. It's important to know how much you will be expected to pay and what the terms are.
Types of pet insurance
Whether you think pet insurance represents good value will probably depend on your pet (or pets) and your budget.
There are lots of options to wade through that the task may be a little daunting at first.
Different companies have different names for their types of cover. They can generally be sorted into four types of policy.
Lifetime pet insurance policies: Your dog or cat is insured for their whole life. This gives you an agreed amount to spend on care each year.
Time-limited pet insurance cover: A fixed sum to cover your pet for a set time period. This is often 12 months from the first date of vet treatment.
Maximum-benefit pet insurance policies: A fixed amount of money to pay for care or treatment with no time limit. The cover expires when the agreed spending limit is reached
Accident-only pet insurance policies: A fixed sum for each accidental injury to pay for or help towards treatment.
Mark Shepherd, general insurance manager at the ABI, said: "The cost of getting quality veterinary treatment for your pet can quickly reach into thousands of pounds, particularly if they have to have surgery or need chemotherapy to tackle cancer.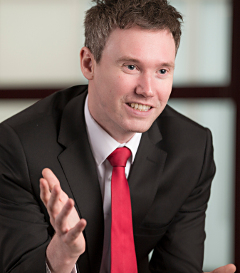 "Pet insurance gives you peace of mind that you won't have to deny your pet life-saving treatment because the veterinary bills are too expensive.
"There is a highly competitive market for cat insurance and dog insurance which means customers can choose from a wide range of products that offer different levels of cover depending on their needs.
"It's encouraging to see more consumers taking advantage of this. The hope is that other owners will give more thought to how they would cope if their pet fell dangerously ill or had a serious accident."
Top tips for buying dog insurance or cat insurance
Take your time and explore your options. Choose the right cover for your pet, paying particular attention to their age and health history
Be aware that switching policies might save money, but it's not ideal. Your pet might not be covered for existing conditions or health problems. They also won't be covered for illness in the first 10 to 14 days of the new policy start date.
Always answer the insurer's questions honestly, otherwise the cover could be invalid
Remember to keep your insurer updated with any changes, such as if your pet is neutered or spayed
Read policy documents closely to check exactly what your cover is for. If in doubt speak to someone at the pet insurance provider to discuss what is and isn't covered