It's National Pet Month!
National Pet Month is held from April 1 until May 5, a great event for owners looking to show their love and appreciation for all things furry, feathered and finned!
Marked across the UK, the theme of this year's event is 'Celebrating Our Pets' with a host of ways of getting involved.
This year is extra special as National Pet Month is celebrating its Silver Anniversary; all the more reason for joining the 100,000 online fans the registered charity has gathered.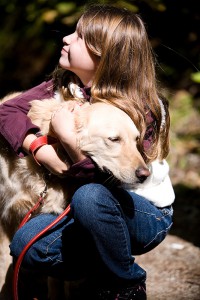 The aims
The aims of National Pet Month are simple. First, the charity wants to put responsible pet ownership firmly in the spotlight. Owning an animal is a privilege which should not be taken lightly and those looking after a pet should perceive it as such.
Second, the celebration month hopes to make people more aware of the benefits pets have for people and that people have for pets. After all, it is a mutually beneficial relationship. A pet provides companionship while a loving home is worth its weight in gold for an animal.
Third, National Pet Month makes people more aware of the professional services which are available for their pets. The event also highlights the contribution working companion animals have made and continue to make to society.
Getting involved in National Pet Month
National Pet Month brings together a wide range of animal organisations including animal welfare charities, schools and youth groups, professional bodies, pet-related businesses and simple pet lovers. The National Office of Animal Health and Pet Food Manufacturers' Association are the charity's Trustees. With the objectives of National Pet Month in mind, you should have plenty of food for thought about running an event which can help support the charity.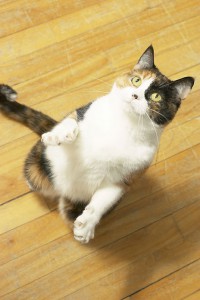 Events can be anything from a pet-themed jumble sale to a music gig; from a fundraising activity run in partnership with a vet or a show of pet videos.
Raising funds for an animal charity is great but it could also be an event for generating awareness on an important pet or working animal-related topic. Anyone who wishes to hold an event still has time to get organised. A helpful Events Pack and other free material are available from the National Pet Month website once a prospective participant has registered their interest.
If your fundraising event goes ahead it is a good idea to register it with the charity as it will appear on an interactive events map. This is where punters go to check out what is happening in their area and could increase attendance at your fundraiser.
Offering help
Not everybody will be able to arrange an event for National Pet Month but they may still want to offer their support in some way. This could be through simply attending an event or by placing a poster in a prominent community spot where plenty of people will see it.
A recent survey confirms that 45% of British households have pets – so there is plenty of reason for you to get involved!