Why pet funerals and cremations are becoming more popular
For many, pets aren't just our furry friends they're official members of the family. They're here for us through thick and thin and to ratify this fact, owners are choosing to spend an astounding amount of money on pet funerals.

To ensure our beloved animals are being treated to the perfect send off, over half of all pet owners are now holding full-blown emotional ceremonies that cost in the region of £105.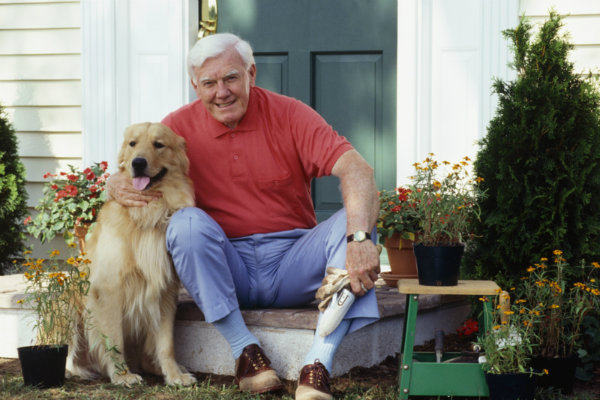 How many pet funerals are there?
From rabbits and hamsters to cats and dogs, a recent survey concluded that of the 1,608 UK pet owners asked, more than half (51%) would hold pet funerals for a deceased family pet.
Another poll has revealed that dogs are the animals most likely to receive a big send off, followed closely by cats and then rabbits.
This is most likely because many people view losing a long-term pet as extremely distressing and on the same level as losing a close family member.
For children, the passing of a pet may be their first experience of facing the death of a loved one and therefore a particularly traumatic experience. Both adults and children find comfort in the sanctioning of communal rituals and a funeral for a furry friend is not only a common occurrence; but a healthy one.
How do you organise pet funerals?
From saying goodbye to selecting a casket or urn, there are a number of steps you can carry out when conducting pet funerals. One of the most popular services offered today is individual pet cremation whereby the ashes are presented to the owner to keep or scatter somewhere personal.
After a pet funeral, many will invest in a memorial. This may be a plaque for the garden, an urn, or a special picture frame.
When it comes to organising a service, every pet owner tends to have his or her own set of wishes. Today's pet funeral services offer to transport your pet to the cemetery and hold a memorial service in their honour which family members and friends can attend. You can also choose to hold a more private affair at your own home.
The facts and figures reveal Britain to be a nation of animal lovers, with some pet owners willing to part with great sums of money to ensure their beloved pets receive the special send-off they deserve.