The Importance of Pet Insurance
Having a cat or dog brings us plenty of joy, but if your pet becomes ill or suffers an injury it's often a worrying time for all. Make sure they have pet insurance to ease your worry.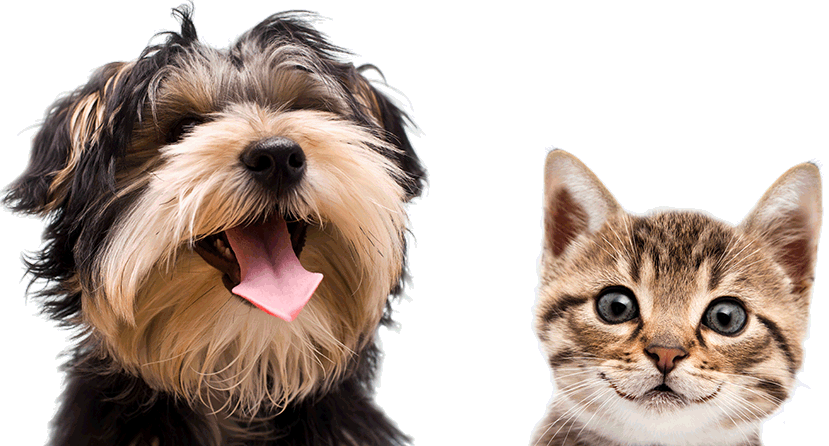 Animals are just as susceptible to illness and injury as humans. If your pet's insured, it will be protected should it fall ill.
Around one in three pet insurance customers[1] need to make a claim on their policy each year for unexpected vet bills, which means that you're more likely to make a claim on pet insurance than you are to make a claim on your house or car insurance.
Most commonly, pets have to visit the vets due to illness but, of course, accidents do happen. If your dog accidentally swallows an object, this can cost up to £1,097 in vet bills.[2] If your cat breaks its leg, it could end up costing you up to £1,507 in vet bills.[3]
For us, it really is a no-brainer.
It's more than just pet health insurance
Avoiding costly veterinary bills is often the main reason people take out pet insurance. But pet insurance is so much more. It can help cover the costs of advertising a lost pet, cattery and kennel bills if you need to go into hospital. It can also help with emergency expenses abroad if your pet is stolen or falls ill and you require accommodation or transport.
Types of pet insurance policy
There are four types of policy on the market at the moment:
Accident only cover – gives you cover for accidents and injuries. Illness is not covered unless it's caused by accident or injury.
Time-limited – gives you a maximum amount to spend on vet fees for each condition for a set time.
Maximum benefit – gives you a fixed amount of money to use to claim for individual conditions.
Lifetime cover – gives you a set amount of money to spend on care each year. This will cover your pet for the rest of their life for conditions developed after you took the policy out. This is as long as the policy is renewed and the premium is paid.
Lifetime cover is really practical when it comes to long-term problems such as diabetes, as vet bills to treat this can amount to around £100 a month. It's also great for your pet as they grow older, as cats and dogs are usually more prone to having health problems in later life.
Cover levels of pet insurance
We offer three different types of cover levels – silver, gold and platinum – tailored to fit your budget and needs. Argos Pet Insurance also covers your pet if they're abroad in countries that are members of the PETS Travel Scheme[4], so there's no need to be concerned about holidaying with your furry friend.
Make sure you shop around and ask for advice from your vet. This will help you find the best pet insurance for your furry loved one.
For further information about our policies and pet insurance in general, please visit our website www.argospetinsurance.co.uk
Argos Limited is an Appointed Representative of Home Retail Group Insurance Services Limited which is authorised and regulated as an insurance intermediary by the Financial Conduct Authority
[1] [2] [3] https://www.argospetinsurance.co.uk/why-insurance/
[4] Find more information on this here: https://www.gov.uk/take-pet-abroad/listed-and-unlisted-countries