How to keep your pets busy in winter
Like humans, our pets' daily routines change during winter due to dropping temperatures. While your instinct may be to encourage your pets to go outdoors, they might not actually want to brace the cold as much as we might think. You may start to notice your cat becoming an indoor cat for the season, and your dog acting a lot less excited to go outside for a walk. It's important throughout this season to ensure that your pets are warm and comfortable, on top of keeping your pets busy this winter. All of the above can be helped with plenty of indoor activities.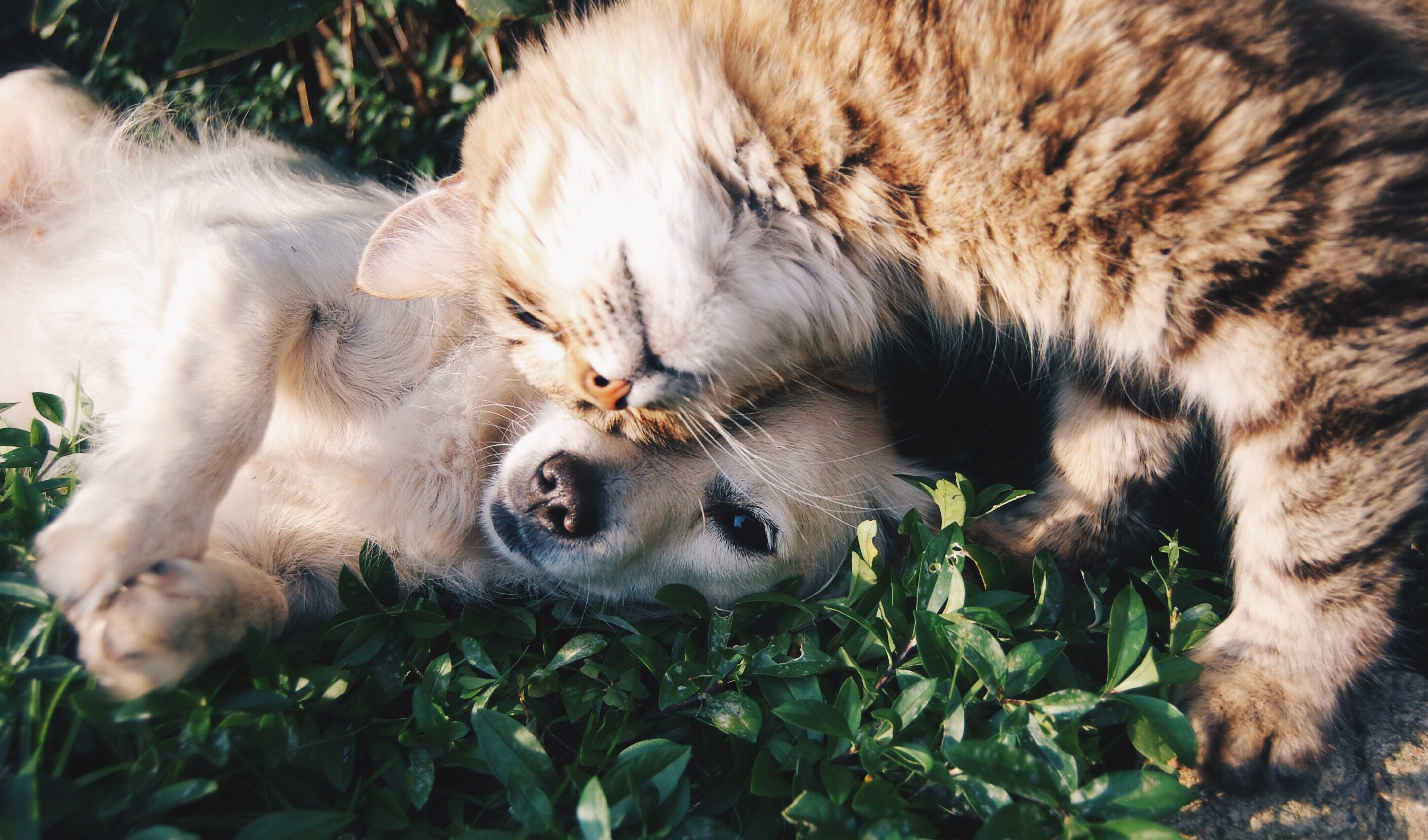 Keep their minds busy
If you find your pet is reluctant to venture outdoors in the colder months, it's important to keep their mind stimulated. Pets may show disruptive behaviour in the colder months such as chewing, scratching or climbing if they become bored. Therefore, it's important to stimulate the minds of your pets throughout this period, and keep them occupied. Treat both dogs and cats to some new toys that will keep them busy and entertained, and their brains engaged. Try toys that have concealed treats inside, or even dog and cat brain puzzles.
Training opportunities
Whilst the weather might be gloomy, winter is a great opportunity to train your pet up and teach them new tricks. Training doesn't have to be tedious, and incorporating your obedience training with playtime makes it the perfect time to brush up on some old tricks, or teach your pet some new ones. Although cats aren't always the most obedient and willing of pets, it's still easy to engage your feline friends using catnip or visual stimulation. Both cats and dogs can also be easily swayed by a variety of treats that can be picked up at most local supermarkets and pet shops.
Grooming
As the weather gets colder, our pets' coats grow longer. While they may need their winter coats for extra warmth, it also means that they will need a lot more grooming to keep them clean. This will also help avoid any excessive moulting around the house. Grooming will need upkeep especially if they will be spending more time indoors than usual.
Your winter grooming routine doesn't have to stop at brushing the coat either, our pets also need to be bathed. Whilst trimming your pet's claws can be good for preventing scratching to you or your furniture, it is much better for your cat if they use scratching posts to keep their claws short as this mimics their natural behaviour. For your dog, if you're too busy or don't have the time to put grooming into practice, there are plenty of professionals who can do this for you – leaving you with a happy and pampered pooch.
Let them recharge
Throughout the summer months, dogs in particular are likely to have regular trips out to dog-friendly pubs, picnics and BBQs. Summer gives your pet the chance to run around, meet other pets and, on the whole, be very active. When winter hits, a lot of this activity stops, and we tend to all use this opportunity to recharge and relax indoors with our furry friends. It's important to allow your pets to have the rest time when necessary, and to not disturb them during this period. You should always make sure that your pets have a clean, comfy bed so that they can get all the sleep and rest required.
While the main thing to consider throughout this season is to keep your pets safe and warm, there are also certain seasonal illnesses and existing conditions that worsen in the cold weather. Therefore, our tips above should be considered for health reasons, as well as comfort.
To avoid your furry friend contracting any illnesses, ensure you wash your dog's feet. Especially after the roads or pavements have been gritted due to ice or snow. This grit contains salt that can cause irritation to the pads and an increase in their sodium intake.
Some of the seasonal illnesses that cats and dogs can suffer from are hypothermia, frostbite and even colds. Yes, just like us, our pets can also get the sniffles!
According to The Veterinary Expert, arthritis can become more pronounced in the cold temperatures. As our pets clearly can't be as vocal as we can, and limping is less noticeable on our four-legged friends. It's important to always take your pet for regular check ups at your local veterinary practice to ensure that you can take any necessary action. As vet bills can add up and become quite costly, it's important to always make sure you have pet insurance for any new illnesses or treatments. Get your quote here today at Argos Pet Insurance, and make sure your beloved furry friends are covered.