How can I involve my pooch in dog yoga?
Love yoga but worried your pooch feels left out? Well, barking mad as it sounds, dogs can enjoy yoga too! Dog yoga (or doga) is actually a thing and here's how you can get your dog involved.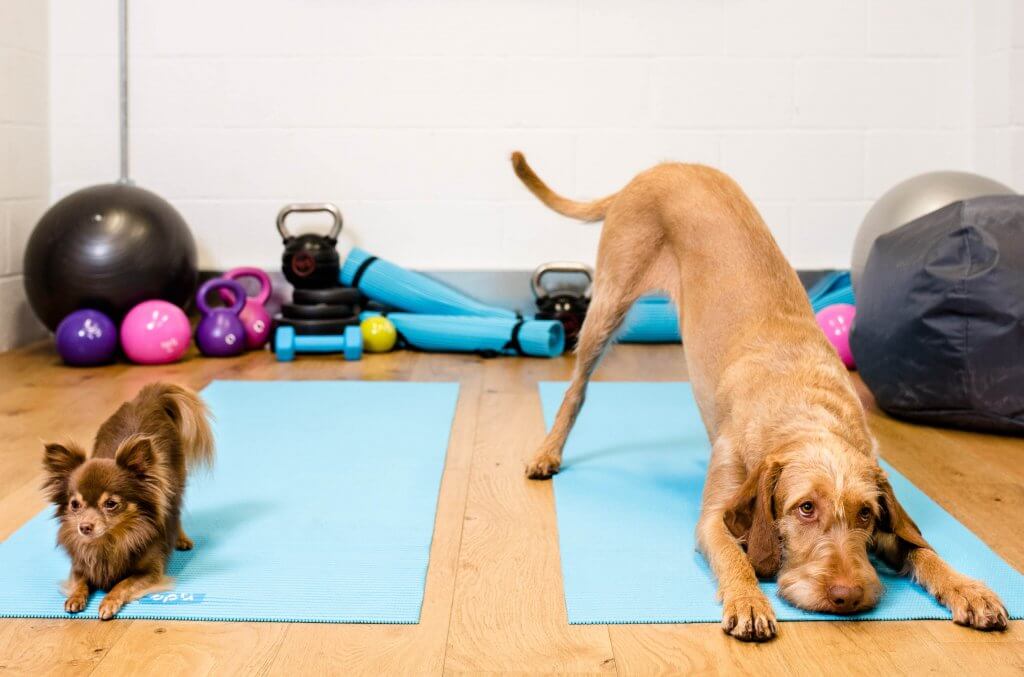 "Sit… and namaSTAY"
Dog yoga, or doga, can be a special bonding experience between pet and owner. If you're feeling stressed or anxious, your dog may be absorbing your tension. Doga is a perfect chance for you to both relax together without any distractions.
As with humans, stress for dogs can be detrimental to their health. Yoga will help your dog feel calmer, happier and closer to you. They won't be able to do half of the poses, but that's part of the fun. Instead, they are likely to enjoy the soothing energy of the environment.
Doga is particularly useful for hyperactive dogs, as it concentrates on deep breathing and relaxation. While the exercise part will burn calories, the breathing exercises, massages and stretching will help to mellow your canine friend out.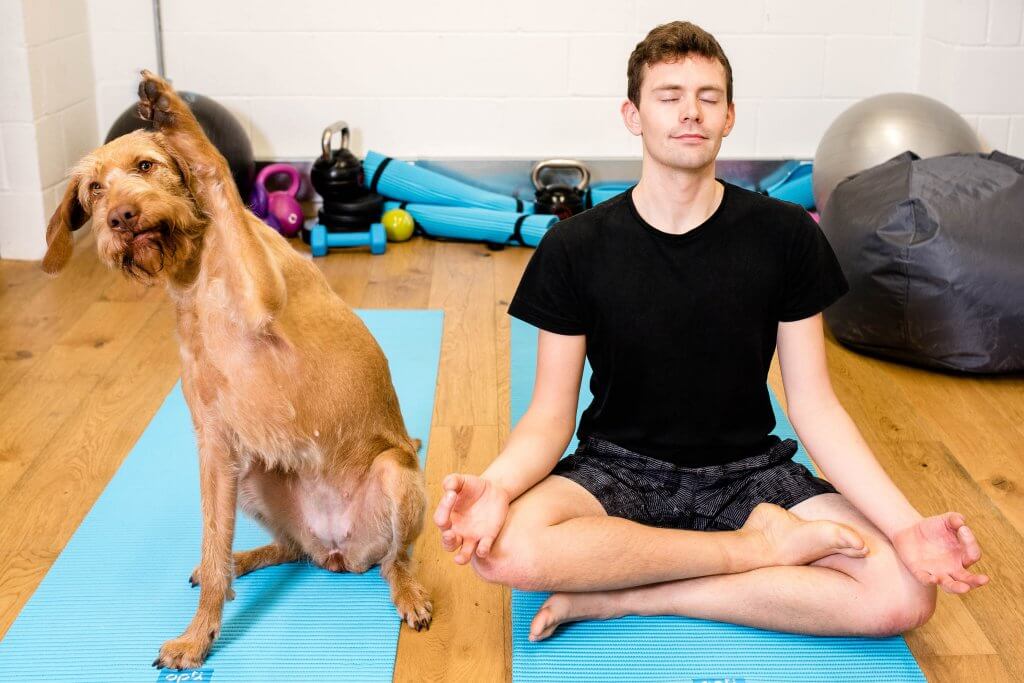 How do dog yoga classes work?
You perform traditional yoga poses while your dog potters freely around the room. There's also the option to get the dogs involved in the poses so you can work together. This can help build trust between you and your pooch and strengthen your relationship.
Some dogs may join in, and some may be so zen they fall asleep. But the idea is that they absorb the calming environment and you both get the opportunity to bond. Some classes even teach you how to perform canine acupressure and massage to alleviate stress and anxiety and improve their breathing.
The classes are a unique opportunity to socialise for you and your pup. You'll meet fellow pet owners, and your dog will be able to develop their social skills and start to feel more at ease around other dogs.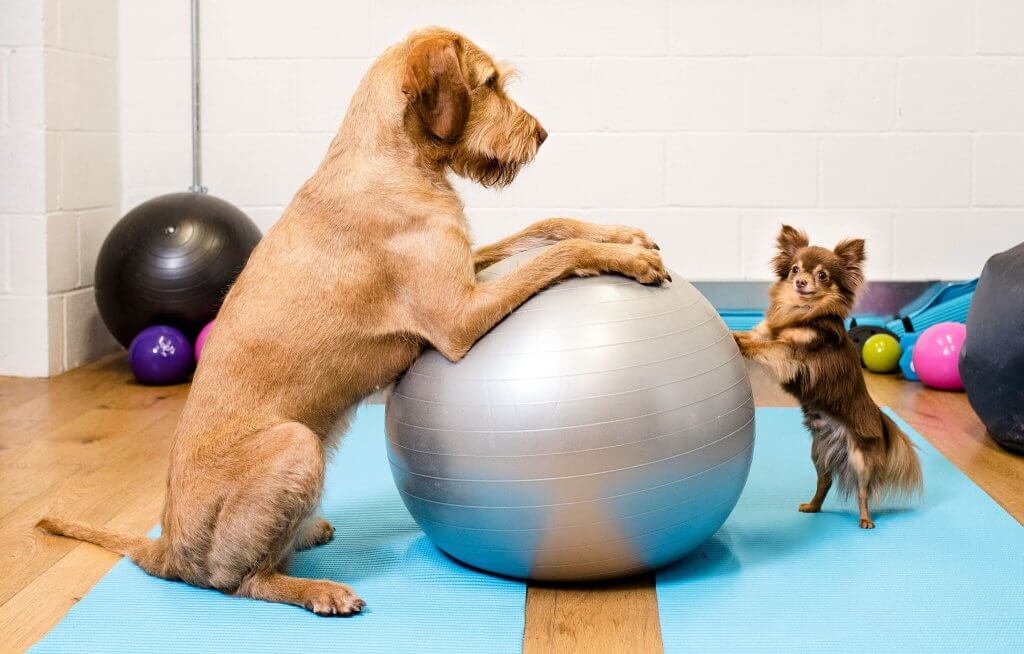 Which dogs can get involved?
Dogs of all sizes, breeds and temperaments can get involved in doga.
If you're attending a class, it may be best to ring ahead and double check to see if your dog fits their requirements. Of course, it's also vital that if your dog is going to be socialising, they need to be vaccinated!
Remember that yoga isn't for all dogs, and that's fine. If they seem bored, distracted or uncomfortable then take the cue – you can't force them to enjoy it.
Have a look in your area to see if there are any doga classes going on. If there aren't, why not start one?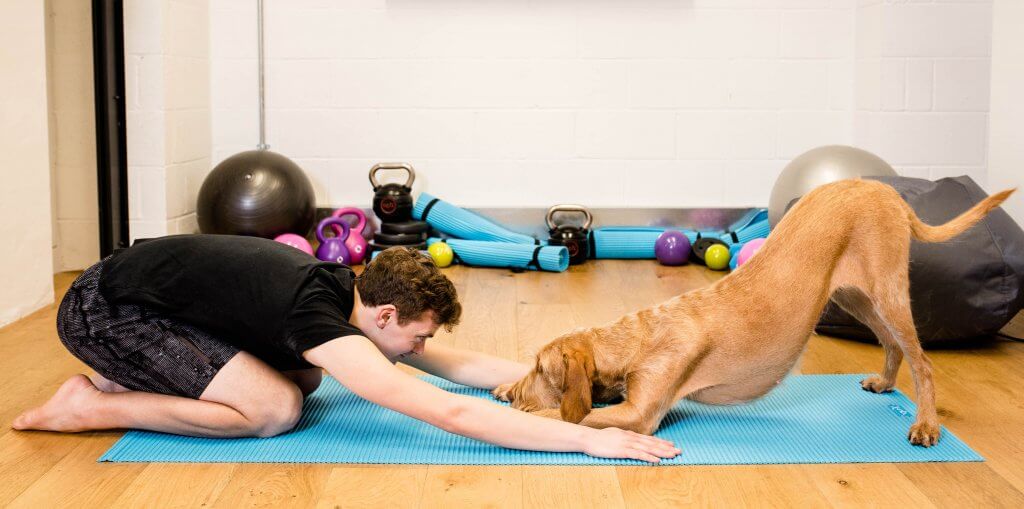 Doga at home
If there are no classes near you, or if you simply don't have the time, don't panic. You can practice yoga at home, fitting it into your daily life. Visit the Argos website to get fully kitted out for your home yoga sessions.
If you have a big dog, ten minutes of stretching alongside them in the morning can be a great way to start the day. After some stretching, you can both rest together naturally during quieter poses.
In case your pet has any mishaps while they're enjoying dog yoga, make sure they're covered by pet insurance. Visit www.argospetinsurance.co.uk to find out more information about our policies.
Argos Limited is an Appointed Representative of Home Retail Group Insurance Services Limited which is authorised and regulated as an insurance intermediary by the Financial Conduct Authority.