How to take your pet abroad – plus share your pet's summer snaps to win with #SummerTails
Dogs and cats are important members of the family. When it comes to holiday-time, it seems unfair to leave them behind.
Here at Argos Pet Insurance we love seeing your pet's sunny summer snaps. Yf you share them with us you could win £100 to treat you, your family and your pet during the holidays. See the bottom of this page to find out how.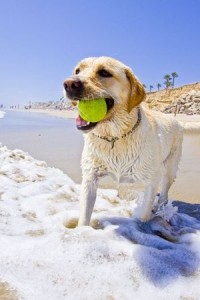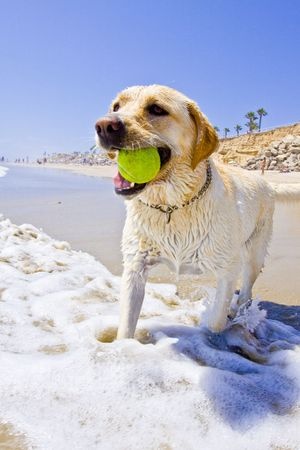 There's lots of fun to be had taking your pet on holiday with you. However there are also there are several practical matters to consider when it comes to taking a pet abroad. This is both from a legal perspective and from the perspective of your pets' comfort and wellbeing.
Travelling can be stressful for humans at times. This means it can be just as stressful, or even more so, for animals. They have very little control over what is happening to them.
Providing that your pet is healthy and complies with the Pet Travel Scheme (PETS), there is no reason why you can't take them away with you. However, it is important to take note of the following points before you travel:
Before you travel
Many of us are used to booking last-minute travel and short trips abroad. When travelling with pets, you should allow up to 6 months before the date of travel. This will give you time to carry out all of the necessary planning.
Before you book your trip, you need to ensure that the travel provider and accommodation will accept your pet. You will also need to know what documentation they require in order to allow you to travel.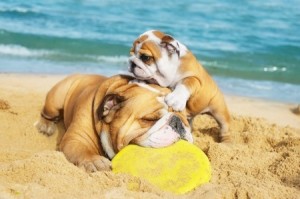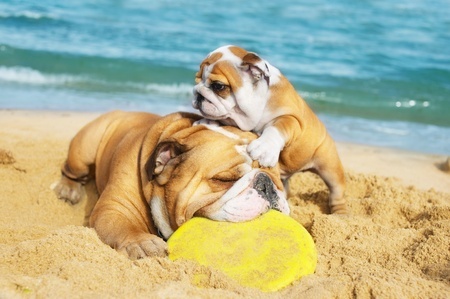 If you are travelling by sea, most mainstream ferry companies allow pets, however bear in mind that most of the time your pet may have to stay in your car during the crossing, or in a designated container for longer crossings.
If travelling by air, there is a list of authorised carriers and approved routes, which is available to view on the Gov.uk website. Again, animals are not allowed in the cabins because of health and safety reasons, therefore must travel in the plane's hold. Low cost airlines such as Jet2, EasyJet and Ryanair do not allow pets on their aircrafts at all, however, certain exceptions are made for guide dogs for the blind.
As well as checking authorised travel providers, you should also look to see if your pet insurance covers overseas travel. If not, you may need to update your policy so that you are covered for any vet's expenses whilst you are abroad or if you lose any of your pet's documentation, which will need replacing. You should also check any cancellation policies, should your pet become ill before you are due to travel, meaning that you can no longer go.
Pet passports
Before you travel within the EU, you will need to ensure that your pet meets all the requirements of the PETS system. PETS is a system which allows animals to travel easily between member countries without undergoing quarantine.
Your pet will be issued with a document that officially records all it's vital information. This will include all the various treatments he/she has had in the past. Having this will speed up and simplify travelling abroad with you. When you travel, you must take all originals of your pet's documents as photocopies will not be accepted.
You can get a pet passport from most UK vets, however, if yours doesn't offer this service, then search online for the nearest vet that does or contact the Government's Rural Services Helpline. When you go to the vet to apply for the passport, you will need to take your pet along with you and also, their identity and vaccination records. The passport will only be valid if your pet meets all of the entry requirements.
Health & Vaccinations
If your pet has been unwell during the last couple of months before travelling, or has a chronic illness, then you should consider whether you think it is safe for them to still travel abroad with you. In some cases it might be fairer on your pet to leave them with a trustworthy friend or family member until you return.
All dogs and cats must be vaccinated against rabies before they can travel. The vaccination can be given by your vet, providing that your pet is over 12 weeks old. You must also ensure that your pet is microchipped before their vaccination. If not, they may need to be vaccinated again, which could prove expensive.
In order to comply with UK regulations, you must wait 21 days after the vaccination before bringing your pet back into the country, therefore you need to allow enough time before you travel to make sure that the dates add up before you return home.
Also, before returning back home to the UK, your pet must have a tapeworm treatment. This will be between 24 hours and 120 hours (one to five days) in the country that you are returning from. Again, proof of this will need to be documented and shown on arrival back into the UK. It's also advisable to repeat the treatment 28 days after the trip.
Should your dog or cat become ill once you have returned from your trip, even months later, mention your travelling to your vet. It could be related with delayed symptoms. It's also a good idea to tell your vet about your travel plans before you go. They can tell you about any potential risks and how best to prepare your pet for the trip.
#SummerTails Photo Competition
Here at Argos Pet Insurance we were overwhelmed by the response to our Summer Tails competition! Here are our dog and cat winners as voted for by you! The lucky winners have won £50 Argos vouchers to spend on themselves and their furry friends.
**This competition has now ended. We are no longer accepting entries to this competition**
Share your summer pet pics on Twitter using #SummerTails and follow @ArgosPets, or like and comment on the #SummerTails Facebook post for your chance to win £100 to spend at Argos.  We'll choose or top 3 dogs and cats and share them on our social media for a public vote. The competition closes on the 26th September! The pet with the most vote wins, so get snapping and sharing your summer pet pics now!
Terms & Conditions:
UK only competition
By submitting your entry, you are agreeing to Argos Pet Insurance using your comment on its website and social media channels
Inappropriate content will be removed and disqualified
To enter you must tweet a picture using the hashtag #SummerTails and follow the @ArgosPets OR enter through Facebook by liking and commenting on the #SummerTails post
The top six pictures will be selected by an independent panel of Argos Pet Insurance judges on 12/09/2016
Two overall winners (a cat and a dog) will be chosen following a public vote
The Competition closes at 9am on Monday 26/09/2016
All entries received after this time will not be considered
The winners will be contacted via the social channel by which they entered the competition
The winners have 3 working days to claim their prize. No response after this time will result in another winner being selected
Two winners will receive £50 of vouchers each to spend at Argos