The top 10 pet internet sensations
The internet has opened up a whole new world of entertainment. Videos on sites such as YouTube have proven to be particularly popular; with many reaching millions of hits within just a few hours.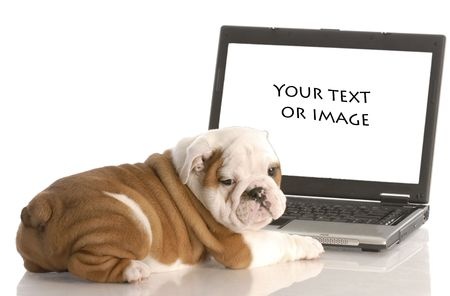 Playful pooches, adorable cats and super-cute sloths have gained a massive following over the past few years. Here are the top 10 biggest internet pet sensations.
1. The tickled sloth (Sonya)
Until Sonya burst onto our screens, many people had no idea what a Slow Loris was. This adorable pet is clearly shown enjoying being tickled. The trouble is, now everybody wants one. Despite their undeniable cute factor, the Slow Loris does not make an ideal pet.
2. "Wall's Sausages" (Prince)
Prince was one of the first talking dogs to be introduced in the UK. He first made an appearance in the seventies where he had a 'speaking' part in 'That's life'. However, it wasn't until the famous Walls Sausages advert that he really made his name.
3. The pageant pig (Glitzy)
Micro pigs are incredibly cute and Glitzy is a fine example. Dressed up with painted nails and a tiara, this little pig gained a worldwide following for her performance. She went out in true pig style.
4. Adorable pygmy hedgehogs (Hufflepuff & Pumpkin)
Hufflepuff and Pumpkin really have the 'Aww' factor. These cute pygmy hedgehogs from the UK have gained hundreds of thousands of followers. Sadly Hufflepuff passed away in April 2014 but there is a cute video dedication of him enjoying his last bath.
5. The mysterious owl (lovely owl)
Lovely owl is a mysterious creature, with very little information provided about who he actually is. Despite this, he's managed to gain a massive 16 million followers. He clearly enjoys having his head petted. Whoever he is, there's no denying his star quality.
6. The bear-dog (Boo)
Boo is one of the biggest stars in the animal world. The adorable Pomeranian has a distinctive coat and has been named one of the cutest dogs in the world. He even has his own book and soft toy.
7. The dwarf kitty (Lil Bub)
If there's one thing that grabs the world's attention it's tiny animals. Lil Bub is a cute Permakitten who will never grow bigger than a kitten. She has gained massive fame and even has her own YouTube Series.
8. The box diving cat (Maru)
Maru comes from Japan and he has become one of the most famous cats in the world. His love of box diving provides endless entertainment.
9. The sloth ambassador (Buttercup)
Sloths have become one of the latest internet sensations. Buttercup was the first sloth to make it big, even though all she does is sleep all day and eat flowers.
10. Grumpy Cat (Tardare Sauce)
Grumpy cat actually found fame in 2012 and is known, for you've guessed it – being grumpy. Her permanent grumpy expression is actually caused by feline dwarfism. She's appeared on the front of the Wall Street Journal and has even played a part in her own live action film.