Top dog names & breeds in 2013
Have you ever wondered what the top dog names and breeds are?
Find out what the most popular were in 2013 by reading our infographic which is also filled with interesting facts!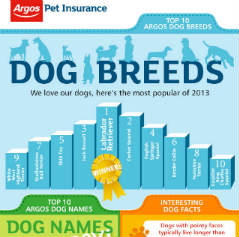 Be sure to tell us what you think of these names on Twitter by tweeting us @ArgosPets!