Warning for owners selling pets online
A dog rescue charity based in Liverpool has announced a warning to all owners selling their pets for free on sites such as Gumtree that they could be targeted by criminals for illegal dog fighting.
The Liverpool Dog Rescue charity commented that many owners who are tirelessly trying to find their pet the perfect owner are completely unaware they could be targeted to be a part of this illegal "blood sport".
As a result, volunteers from this charity are stepping forward and removing the dogs from the internet sites before finding caring homes for them themselves.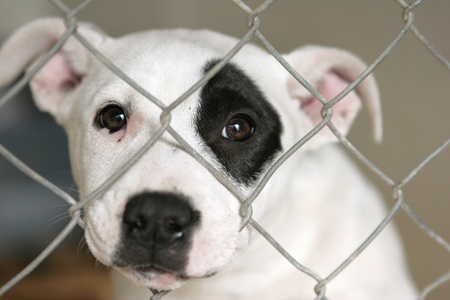 Free to a good home
The charity that raises money via a shop located in Walton also takes in dogs from pounds up and down the UK that are due to be put down without due cause.
The founder and trustee of London Dog Rescue, Linda Rhodes, commented that it is extremely common for owners to place a dog they no longer want online and "scumbags" who participate in dog fighting will take them in. She noted this is a major problem.
Rhodes commented that many owners will simply say "free to a good home" and this is why the organisation is trying to take as many dogs as possible.
"We are only a very small organisation but we do what we can – and we will contact people and warn them what could happen," she said.
Both animal fighting and baiting have been illegal in the UK for the past 180 years since the introduction of the Cruelty to Animals Act in 1835.
Keeping a "close eye"
Website Gumtree has commented that they keep a "close eye" on any pet advertisements and removes any that indicate signs of illegal practices and animal cruelty.
A spokesman for the website added that the company works extremely closely with welfare organisations as part of the Pet Advertising Advisory Group (PAAG).
In accordance to their relationship with the PAAG, Gumtree have made many changes to their website in a bid to uphold British laws and prevent animal cruelty as best as they can.
The website now also asks those choosing to advertise animals online to confirm that the puppy is above eight weeks of age and is not part of a puppy farm or being used as part of a breeding service.
The dog rescue charity is currently caring for a total of 10 dogs, with the latest addition being a two year old cross bull mastiff named Henry – Henry was rescued from a dog pound in Leeds.
Whilst he is due to visit a vets, it could take months for Henry to get over the neglect and suffering he has been victim to.
Lisa, a member of the admin team noted that Henry was in a "terrible state" when he arrived to the charity – his body was underweight, "extremely skinny" whilst also being "full of scars".
The Liverpool Dog Rescue charity is currently working hard to continue to warn owners to be careful when selling pets online.