Warning issued over fatal dog disease Alabama Rot
Dog owners across the UK are being warned about the symptoms of a disease called Alabama Rot. The first cases suspected in the UK were in 2012[1] and now this dog disease is on the rise once again.
Here at Argos Pet Insurance, we wanted to keep you up to date on what the disease is and how you can protect your dog from catching this fatal illness.
What is Alabama Rot?
Alabama Rot – the common name for 'cutaneous and renal glomerular vasculopathy" (CRGV) was first discovered in greyhounds in Alabama, USA in 1980. This deadly dog disease has only been recognised in dogs and can affect any breed, size and age. The condition affects the blood vessels in the skin and kidney. The condition leads to the formation of tiny blood clots which damage tissues by lodging in the blood vessels. This causes ulceration of the skin and severely impaired function of the kidneys[2].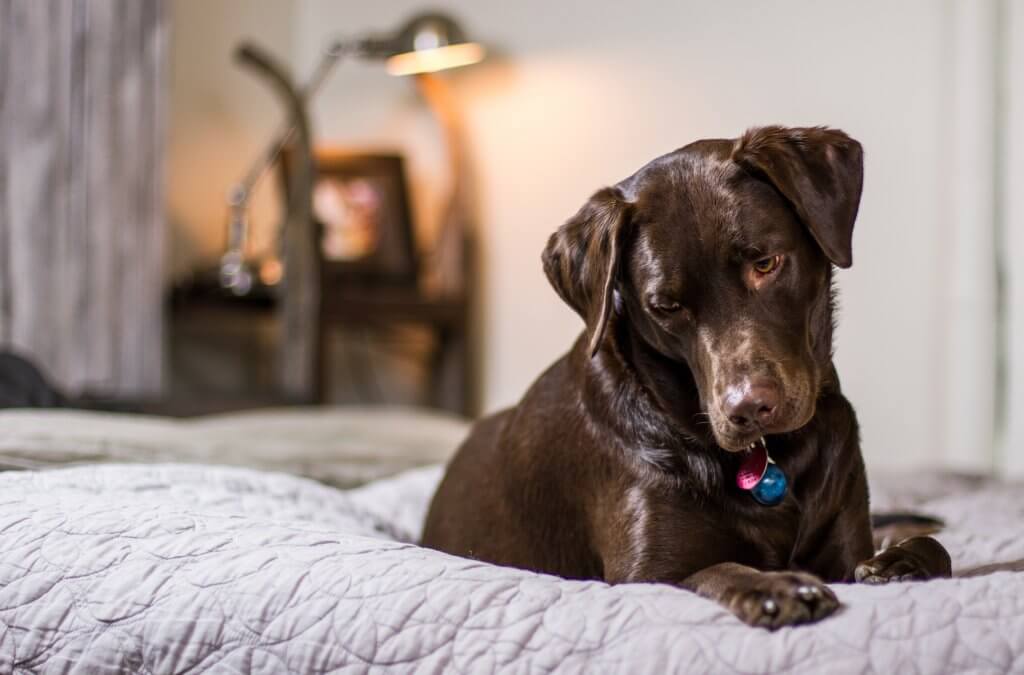 What are the symptoms of Alabama Rot?
The initial symptoms are skin ulcers typically on legs or paws (although they can also be seen on the head, muzzle, abdomen or flanks). Some dogs will only develop the skin lesions but unfortunately for others, this will be followed by kidney failure over the next 1-9 days. In these cases, symptoms may include increased thirst, lack of appetite and lethargy.
This awful disease claims the lives of every 2 in 3 dogs who contract it. As the cause is not yet known, there is no way to prevent it. It's therefore important that you have dog insurance in place to enable you to cope with the nightmare situation if it does arise.
Where are the main cases hit by Alabama Rot?
Between November 2012 and March 2018 there have been 153 confirmed cases of Alabama Rot. A seasonal distribution has been reported with most cases occurring between November and May each year[3]. The latest cases to be confirmed have been in Lincolnshire, Devon, West Sussex, Greater Manchester, Cornwall and London[4].
Although cases of this condition have spread across the UK in the last few years, it is by no means common, so please don't keep your dog cooped up in the house with worry – simply continue to enjoy life with your canine companion whilst making sure you are able to react quickly if any symptoms occur.
How can I prevent my dog from getting Alabama Rot?
Some experts believe that there may be a link between Alabama Rot and walking in muddy, woodland areas. Although this hasn't been officially confirmed, vets recommend as a precaution to clean your muddy dog's paws after a walk.
Check your dog regularly and seek veterinary advice if you notice any unexplained skin sores. However, it is important to be aware that in most cases, skin sores will not be caused by Alabama Rot.
Can Alabama Rot be treated?
Sadly, due to treatment being so limited, dogs that contract the disease tend to die, however, there have been cases of Alabama Rot that have been successfully treated.
Treatment is primarily dependent on the symptoms shown but may include management of the skin wounds and supportive treatments for the kidney failure. Intensive care including dialysis may be available in specialist referral centres.
Am I covered if my dog gets Alabama Rot?
Dog insurance can help pick up any unexpected vet bills. You can find out more about the different dog insurance policies here: Argos Dog Insurance
If your dog displays any of these Alabama Rot symptoms, contact a vet as soon as possible.
________________________________
1 Street, Chris. "Ten further confirmed Alabama Rot Cases" Alabama Rot News, 17 Jan 2018. alabamarot.co.uk/ten-confirmed-alabama-rot-cases-122-since-2012/
2 "Alabama Rot" Blue Cross for Pets, 12 Mar 2018. www.bluecross.org.uk/pet-advice/alabama-rot
3 "Alabama Rot in the UK" Royal Veterinary College, 28 Mar 2018. www.rvc.ac.uk/small-animal-referrals/news-events/alabama-rot-in-the-uk-frequently-asked-questions
4 "CRGV Update" Anderson Moores, 20 Mar 2018. www.andersonmoores.com/about/new.php?u=JGKEVZPT348YF7CGMTG5