Warning: New mystery illness threatens the lives of Dogs
It has been reported that a mystery illness is affecting dogs in the UK. This disease has killed 16 dogs in the last year, so it is important that dog owners are able to recognise the symptoms as quickly as possible.
If your dog starts to form lesions on their lower legs it is recommended that you contact a vet immediately. Most vets are now aware of the disease and will be able to advise you on the crucial next steps to follow.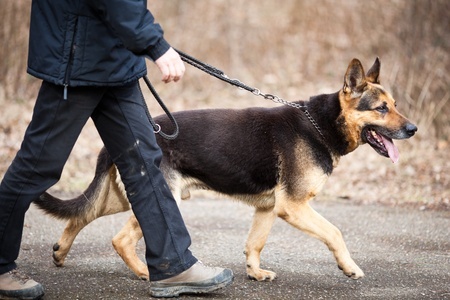 The un-known condition is said to create lesions on the lower legs that then leads to kidney failure within the subsequent days.
Reported cases in the UK have been located in the New Forest and wooded areas of Surrey, Cornwall, Worcestershire and County Durham. Notices and signs about this disease have been placed within the New Forest by the Forestry Commission to warn dog owners of the potentially fatal risks of this disease.
David Walker from Anderson Moores Veterinary Specialists, spoke to the BBC and urged pet owners 'if you see a wound on your dog's leg, that you might ordinarily leave for 12 to 24 hours – I would say don't do that, get down to your local vet."
Mr Walker also claimed that this unidentified disease has similarities to a disease named Alabama Rot; this disease was first reported in the US during the 1980s. However it has never been traced in the UK.
Alabama Rot is an illness believed to be caused by bacteria, including E.Coli. The disease causes vomiting, diarrhoea, lethargy, skin lesions and ulceration in dogs. Initially this disease was only seen in Greyhounds and Great Danes however over the last year this illness has been appearing in other dog breeds, noticeably those walked in the areas mentioned above. The earliest and most noticeable symptoms of Alabama Rot are skin lesions which appear on the legs, chest and abdomen and then continue to spread across the skin surface.
A final note from a spokesman from the Forestry Commission to all dog owners is to keep a close eye on dogs during walks. As the trigger of the disease is un-known it is important to keep your dog under close control and be conscious of anything that they may pick up. He advised 'If their dog becomes ill they should contact a vet as soon as possible with as much information as they can'.