Argos Pet Insurance blog weekly round-up 7th-13th October
Enjoy reading our posts from the Argos Pet Insurance blog, dedicated to creating interesting content for our readers to find entertaining and educational.
The loss of a pet can be a traumatic time for most pet owners. Here are some tips to help owners, who have recently lost their beloved companion, come to terms with the loss.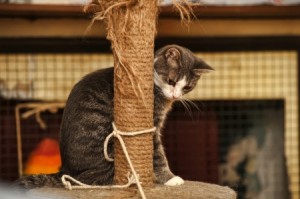 What to know when keeping an indoor cat
Sometimes it is necessary to keep a cat inside to keep them safe, this all depends on where you may live. This article looks at ways to keep your indoor cat fit and healthy.
Let us know what you think to our posts this week, tweet us @ArgosPets or follow our Facebook page, we can't wait to hear from you!