What Types Of Foods Can I Feed My Cat?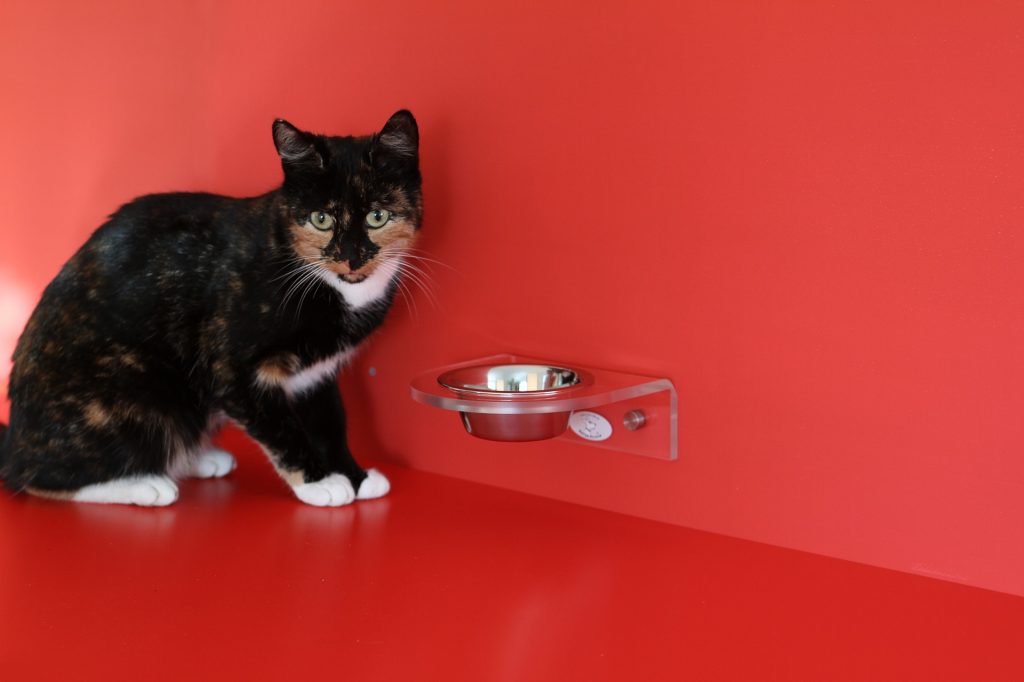 We all love our feline friends and want to know how to treat them with the best nutritional diets while avoiding those 'no-go' foods.That's why we've worked with our resident vet, Andrew Moore BVM&S MRCVS, to answer your most common queries regarding your cat's eating and drinking habits.
Can cats drink milk?
Did you know that cats are actually lactose intolerant? The enzyme used to digest milk begins to disappear the older they get. While they are kittens, milk is a valuable source of sugar, but milk shouldn't be given to older cats as it can cause an upset tummy. Milk-supplements are available from pets' stores and supermarkets if you want to treat your little companion.
Can cats eat chocolate?
Chocolate can actually be very harmful to cats as it contains a toxic agent which can cause dangerous abnormalities in cats. Similar to milk, little treats can be purchased which are cat-friendly.
Can cats eat pork?
Cats are carnivores and therefore animal meat is one of the safest human foods to give your cat. Many pork-based meats are salty, however, so should be eaten in moderation. Plain chicken is better and is ranked as the top meat for cats to consume. Uncooked meat brings with it the same safety concerns as uncooked fish or eggs, so avoid these.
Can cats eat dog food?
Dog food isn't harmful to cats. However, dogs and cats have different nutritional requirements and therefore, good quality cat food is recommended.
 Can cats eat cheese?
Similar to milk, cheese is full of lactose, so should be avoided. Cats are unable to adequately digest cheese causing an upset tummy and the possibility of diarrhoea.
Can cats eat eggs?
Eggs are great for cats because they're rich in protein. In fact, eggs have been promoted as part of a cat's natural diet. Cooked eggs, such as scrambled or hard-boiled, make an excellent and nutritious treat for a cat.
Poisonous foods to cats
While it is important to understand the types of food that you can feed your cat, it is crucial to know which human foods are actually poisonous to your cat. Watch our quick video below that easily explains which foods are toxic for your cat.
A balanced diet is one of the most important factors to contribute to your furry friends happiness and health. Diets should be adapted to the cats age, for example kitten food has more nutrients to provide a growing cat all they need. For further top tips and advice for your feline friends, please visit our website or tweet us as @argospets.
Argos Limited is an Appointed Representative of Home Retail Group Insurance Services Limited which is authorised and regulated as an insurance intermediary by the Financial Conduct Authority.