What to look for when choosing a pet sitter
For a nation of pet lovers like the Brits, having to leave your animal behind whilst you're away on holiday can be difficult – as can finding adequate care.
Finding a reputable and trustworthy pet sitter isn't only necessary to ensure your peace of mind, under the Animal Welfare Act you have a legal duty to ensure that whoever looks after your animal can meet your pet's needs.

How do I choose someone to care for my pet?
Begin your search for a pet sitter in good time before your trip and try The National Association of Registered Petsitters (NARP) or ask people you know for recommendations for reliable sitters.
If you do choose to enlist the help of a boarding establishment, it is vital to meet and vet the person (or people) that will care for your animal whilst you are away. Make sure you check their references and ensure they have insurance in place that will cover the care of your animal.
Although there are catteries, small animal boarders and kennels across the country happy to care for your pet, it is a good idea to rely on your network of family and friends to help out: having someone you trust to care for your treasured pet can give you peace of mind and make your pet feel more at ease by having a familiar face look after them.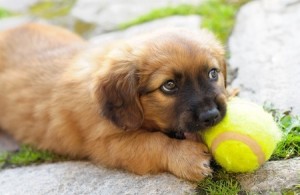 Practical considerations
You know your pet better than anyone and he or she depends upon the routine and consistency you provide in their day-to-day life. With the absence of this comfort, you need to make sure that the person who will care for your pet can meet their requirements. In addition to this, you will want to enlist the care of your animal to someone capable of handling such a responsibility and who can provide reassurance to an unsettled pet.
When visiting a potential boarding site, check that your pet will be staying in secure and clean surroundings, free from draughts and the glare of bright sunlight. It is also critical to make sure that any such establishment are officially licensed to care for your pet and have a sufficient number of staff to care for their boarders. The condition (physical and mental) of other animals should be a good indicator of the standard of the accommodation.
Before dropping your pet with the sitter, ensure he or she has an identity tag (preferably on a visible collar) and has been micro-chipped. Any reputable boarding establishment will ask if your pet is wormed, free of fleas and adequately vaccinated anyway so it is best to have this information ready.
Before leaving your pet, be sure to give detailed instructions on what your pet eats and its normal routine so that a sense of stability can be maintained whilst you are away.
If your pet does have any medical issues, be sure to inform the pet sitter and provide them with the pet's veterinary practice details.
You should also offer an emergency contact number on which you can be reached whilst away.