Pet insurance for older dogs – how do I choose?
When buying pet insurance for older dogs, there are a lot of factors to consider.
Perhaps you've welcomed an older dog into your home, are shopping around for a better deal or insuring your pet for the first time now that he or she is getting on in life.
Here's a few things to think about when choosing insurance for older dogs.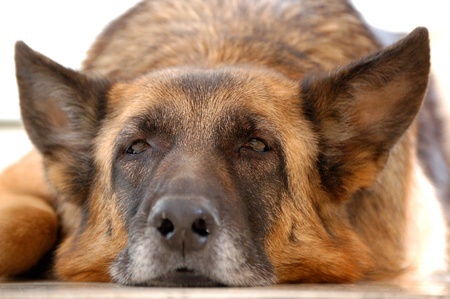 Explore your options
Most pet owners will testify that vet's bills can be expensive. This is why many choose to take out pet insurance cover as soon as they become a pet owner.
Pet insurance premiums are likely to increase as your pet gets older. This is because, just like people, they tend to need more care in later life.
It is still possible to get pet insurance for older dogs. Keep in mind that some terms of the policy may be different to reflect the dog's age.
For example, Argos Pet Insurance is happy to insure dogs over nine years old, but loss of a pet due to illness and cremation fees are not covered.
The best pet insurance for older dogs will be one that suits your pet's specific requirements and that gives you peace of mind.
Just like with any type of insurance, it's worth looking closely at the terms and conditions to check exactly what your cover includes.
If you're looking for cheap pet insurance for older dogs, there are some things you can consider to keep your premium costs down.
Microchipping is compulsory for dogs in the UK from April 2016, so your pet will need that before he or she can be insured.
Another way of saving cash is to take out cover for multiple pets with the same provider. For example, here at Argos Pet Insurance we offer offer discounts for policies containing more than one pet.
Lifetime pet insurance for older dogs
Many pet owners choose lifetime pet insurance cover because it is the most comprehensive and allows them to relax.
Lifetime pet insurance covers dogs for their whole life, giving owners an agreed amount to spend on care each year.
Lifetime pet insurance is ideal for older pets, who may develop conditions as they age.
For example, if your dog develops diabetes, which can be expensive to treat, lifetime cover will really come in useful.
The types of cover and claim limits vary. It's a good idea to speak to an adviser about your dog's specific needs.
If you want to discuss your dog and talk about finding a suitable policy, give our expert advisers a call on 0800 107 1077.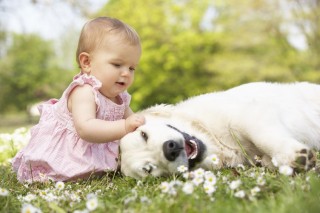 Pet insurance for older dogs with pre-existing conditions
Most insurers will not offer pet insurance for older dogs with pre-existing conditions.
If your dog is already ill or injured before you take out the policy, then they will not be covered.
This will usually also relate to any problems that are connected with the pre-existing conditions.
When does my pet insurance cover begin?
After taking out a dog insurance policy, there is a short period – for example 10 days – when your dog is not covered. However, this is for illness only.
You only have to wait 48 hours after the policy's start for your dog to be covered by accidents. This means it won't be long before you can have complete peace of mind.