Why you should consider a rescue dog as a pet
When people think about welcoming a dog into the family, they usually prefer to go for a puppy that they can bring up and nurture from the start of its life. However, it's important to consider rescuing dogs too, and it's often more rewarding!
After growing up beside my canine best friend, Megan, her passing brought huge heartache to me and the rest of the family. It took us many years to come to the decision to get another dog.
We found Alfie at the Dogs Trust in Newbury, which I cannot recommend enough. He was a nine month old Collie and Springer Spaniel cross and a total wild fire! His energy levels and willingness to learn took us all by surprise, after having a laid back little Cocker Spaniel previously.
He was so boisterous that at one point, Mum threatened to take him back to the Trust, but I would never stand for that, as I had a very close bond with Alfie. With lots of training, both private and in classes, we started to understand his needs and get his behaviour under control. His cross breed means that he is very energetic; he could run around after a ball all day, but he's very settled in our home now and happily snuggles down on the sofa with me to relax!
Although he is an independent dog, he still greets us with a wagging tail and a lick on the cheek and seems to know when you need a canine cuddle!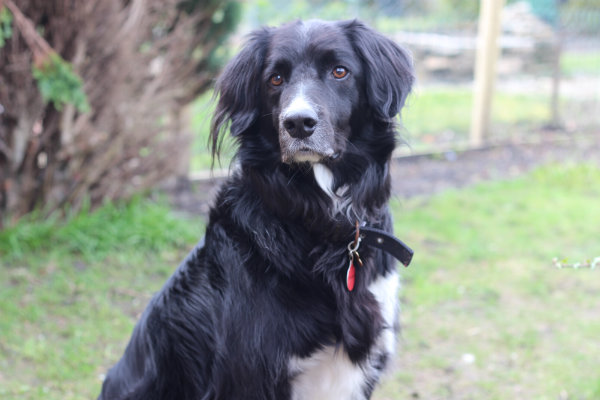 We rescued Tilly from a local dog charity centre. A whole litter had been handed in; their mum was a breed of Spaniel, but that's all we know about her background – she's very healthy so that's all that matters! She was a puppy when we got her, but she learned quickly from Alfie, making the puppy process very easy and stress-free.
Both Alfie and Tilly went to obedience training – something I believe is a great way to keep dogs' minds working well and get them used to being around other dogs. Tilly adores Alfie, and seems lost when he's not beside her! She is a little dog with a big attitude and gets on really well with other dogs. She loves cuddles and sleeping in bed with me!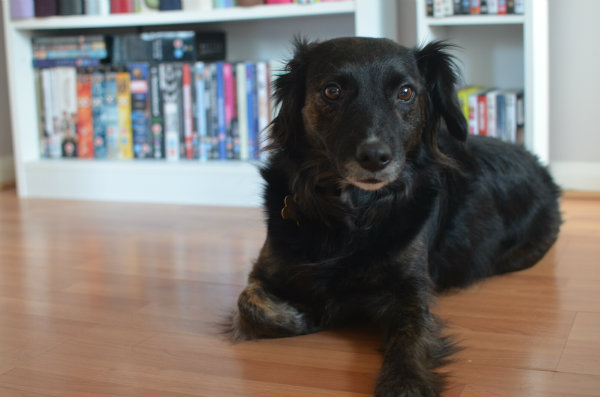 Tips For Re-Homing a Dog
Research re-homing centres and charities in your area – most of them put their pets online.
Know your breeds – Most rescue dogs are cross-breeds so understanding what they want and need is important.
Be sure – it's okay to say no. Rescuing a dog is a very big responsibility, so make sure you can take it on.
Visit the dog you wish to re-home a few times before committing to it. Take along your children and your other dog, if you have one, to make sure they all get along.
Get them insured – you can't be sure of a rescue dog's full history, so be prepared in case something crops up.
Get prepared. Read up on everything you need to know – from diet to training classes.
At the end of the day – a dog just wants to be loved. They really are a man's best friend!
Stephanie is a UK Vet Nurse and lifestyle blogger at Stephanie Dreams.