7 famous dogs that stole our hearts
Here's a list of seven famous dogs that stole our hearts…
Bo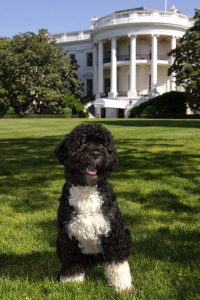 Mr Obama promised to get his daughters a dog after he won the election, and he did in 2009.
Malia and Sasha's male Portuguese water dog, Bo, was raised in the White House. He now lives in a residential neighbourhood of DC with his new friend Sunny and the rest of the Obama family.[1]
Boo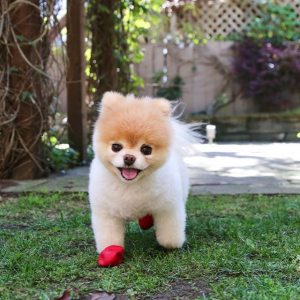 Boo is about as famous as they get. As well as being the world's cutest dog, Boo has over 17 million fans on Facebook. That's a lot of dog lovers!
Boo also has three books and a range of merch. This includes stuffed animals and toys, mugs and bedding – even number plates!
George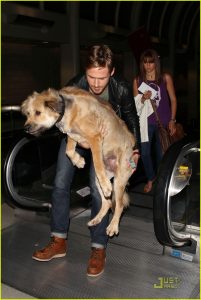 Our hearts broke when Ryan Gosling shared the news that his dog had passed away. The pair were inseparable; George even used to accompany Ryan whilst filming.[2] George lived a good life and was the ripe old age of 16 when he passed away last December.
Toto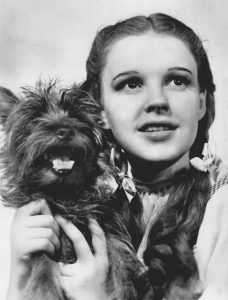 Terry the Cairn terrier was born in the Great Depression and was a true Hollywood star. She appeared in 16 different movies, including The Wizard of Oz, as Toto.
By the time the cast had finished filming The Wizard of Oz, everyone was calling Terry Toto. The name stuck and Terry's owner renamed her Toto.[3]
Tuna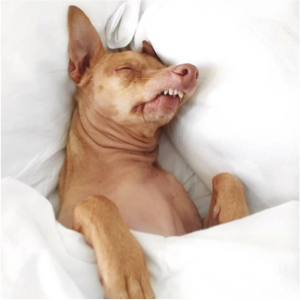 Tuna is an adorable Chiweenie (a cross between a Chihuahua and a Dachshund) with a very large overbite. Tuna has 1.9m followers on Instagram and is an internet sensation.
Tuna's owner, Courtney, rescued him in 2010.[4] Seven years later, Tuna now has his own clothing line, product range and autobiography!
Baxter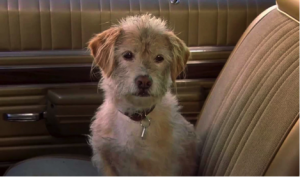 Ron Burgundy's furry pal, Baxter (real name Peanut), starred in the 2004 comedy Anchorman. The character is famous for eating a whole wheel of cheese!
Peanut sadly passed away in 2010, but he'll remain in our hearts forever.[5]
The Andrex® puppy

This list wouldn't be complete without the Andrex® puppy. The famous pooch first met our screens back in 1972, making him 45 years old.
Did you know that the first idea for the advert was changed? It showed a girl running through her house, with a roll of Andrex® trailing behind her. This was thought to be wasteful so a puppy replaced the little girl.
To ensure your furry friend is covered if they fall ill, protect them with pet insurance. You can find details of our various policies at www.argospetinsurance.co.uk.
Argos Limited is an Appointed Representative of Home Retail Group Insurance Services Limited which is authorised and regulated as an insurance intermediary by the Financial Conduct Authority.