An introduction to rehoming a dog
There are hundreds of dogs in the UK who are badly in need of rehoming. Every year Battersea Dogs and Cats Home cares for over 10,600 dogs and cats; the RSPCA finds dogs for around 17,000 people each year and at present the Dogs Trust have 840 dogs looking for a loving new home.
While it's tempting to choose a puppy straight from a breeder, you might want to consider the rewarding process of rehoming one of the many dogs who end up in dogs' homes for years.
The process of dog rehoming from an animal shelter is a bit like adoption. There are certain criteria you must meet and there are some charges involved but the grateful dog you'll take home will love you all the more for it.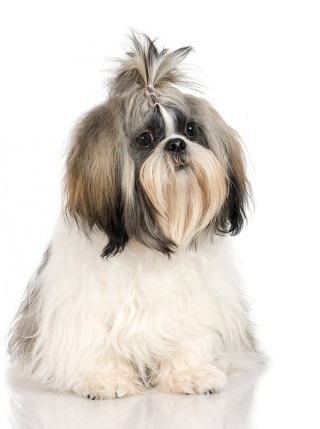 Where to find a dog
There are dog homes all over the UK making it easy for you to go and have a look around and visit your potential new dog. The Dogs Trust has 19 centres all over the UK and Battersea Dogs and Cats Home have three centres: the central London site at Battersea, at Old Windsor in Berkshire and at Brands Hatch in Kent.
Blue Cross is another well-known rescue and rehoming charity with 12 centres nationwide and there are also numerous breed specific rehoming centres.
Most of these organisations publish images and descriptions of the dogs on their websites that they are currently rehoming so that you can consider them before you visit.
The process of rehoming a dog
The time it takes to complete the process varies in each individual case. The Dogs Trust says that the average time between your visit and taking your pet home is just eight days.
On your first visit to the centre you will discuss your requirements and what sort of dog would fit your lifestyle. For example, you would talk about how long you would expect them to be left alone for each day and how much outdoor space you have.
It's important for the centre to know what your family is like and if you have young children, as some dogs will be better suited to this than others.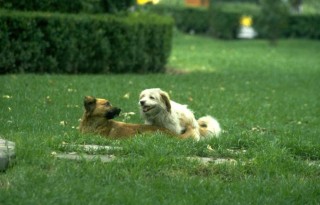 What you need to bring with you
The Dogs Trust say that you should bring any existing pets with you, along with all members of the household when visiting to make sure that everybody gets on with your new dog.
Your home may be visited to make sure that it will be a suitable home for the dog. These dogs often have unpleasant backgrounds, having either been abused or abandoned, and so the charities are conscious of finding a happy and safe place for them to spend the rest of their lives.
If you don't own the house you live in make sure you bring identification and a letter of permission from the council, housing association or your landlord.
Finally…
Before you take your new family member home you will receive some advice about dog ownership, and a final goodbye. Within 24 hours of getting home you should hear from the rehoming centre to check everything is going smoothly and the charities are always on hand to help with any needs you have in the future.