How you can help to foster pets
Some pets aren't lucky enough to have a home. They may have been rescued from the street, from an unsuitable household or alternatively, from an abusive owner.
Thankfully, there are a number of animal lovers willing to give these pets a new home and in a sense, a new lease of life. This is through pet fostering – but how can you become a fosterer?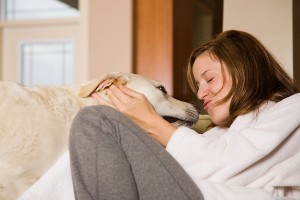 What does becoming a pet fosterer involve?
The role of a pet fosterer is a crucial one and can make all the difference to the rehabilitation of an animal. You may choose to foster this animal for only a short while but the role can actually increase the chance of them finding a permanent home afterwards.
Certain animals will need a little more care than others, especially if they've been abandoned or abused in the past. They may appear extremely shy, malnourished or in a state of shock and in this case the fosterer will have to spend a little more time nursing the animal back to health.
Fostering roles
There are three types of fostering roles in existence. One includes becoming a fosterer for an animal that is ready to be rehomed (this can mean saying goodbye to your new furry friend quite quickly). Another involves fostering a case animal throughout various legal proceedings and the final fostering solution ensues taking part in a Pet Retreat scheme – such as the one offered by the RSPCA. Such a scheme is in place to help families who are suffering from domestic abuse.
If you'd like to try your hand at pet fostering, it's important to remember a few factors. By accepting a foster animal, you become responsible for their welfare, which means you must have the time and resources to look after this animal. This can be especially hard if the animal is in a crucial part of their rehabilitation process.

The rewards
Although each foster pet brings with it a challenge, the benefits are most definitely worth the effort. It's important to always remember you're not alone throughout the entire fostering procedure and there will always be representatives to help you with any questions you may have.
In the long run, fostering provides the animal with a chance to socialise, as well as to express a wide range of behaviours, which are often difficult to express in a sheltered environment. It also allows them to explore the outside world, which gives them a chance to grow accustomed with other animals and humans. All of these assets can help them find a new, permanent home.
Becoming a fosterer
You can become an animal fosterer by visiting the likes of the RSPCA. Their website boasts a volunteer search tool, which will allow you to source a number of opportunities close by.
Simply enter your details and you'll be met with a number of matches, some of which include fostering a smaller animal (such as a guinea pig, hamster or rabbit) and others that include various cat and dog fostering roles.
Being a pet fosterer is certainly one of the most rewarding jobs out there. Take a look on the RSPCA website to find out if you could make a difference.