Why does it take longer to re-home dog breeds compared to others
We all love dogs and do our best to care for them, but from time to time, animals have to be re-homed. Those looking to house a dog have a lot of animals to choose from – a world of different sizes, shapes, and temperaments. For many, the choice can be overwhelming.
Battersea Dogs Home is the largest pet asylum centre in the city of London, re-homing more pets each year than anywhere else. Recently, the re-housing centre released some fascinating information on the amount of time it takes for different breeds to find a new place to live.
The good news is that the waiting times for pet adoption isn't long at all. For some, though, the wait is longer than for others.

Bichon Frise – leading the pack
There's one breed of dog which has proved far more popular than any other at Battersea, and it might surprise you to learn what it is. The Bichon Frise might not be that common a sight in the UK's parks but it's certainly proving cute enough to impress people more than any other breed at the dog centre.
Averaging a height of just 10" the Bichon Frise is easy to handle. Not only is the breed popular among families with small children but its cheerful temperament makes it a popular companion for the elderly.
According to the figures released by Battersea, the average waiting time for a Bichon Frise to find a new home is a fantastic 13 days!
Playful breeds prove popular
A little way behind the Bison Frise but still proving very popular are a number of more common breeds. The Beagle, Labrador and Jack Russell all have an average waiting time of between 3 and 4 weeks before finding a loving new family and a welcoming home.
None of these breeds is a surprising choice, all sharing easy temperaments and manageable sizes.
The gut wrenching last pick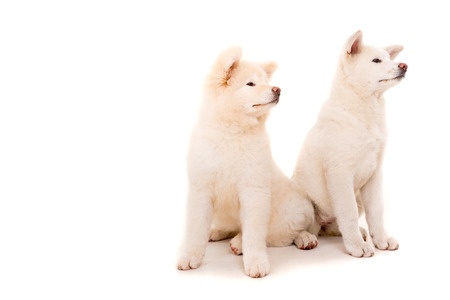 There are few things more saddening than the idea of a loving dog waiting patiently to be found a new home; particularly when the dog proving least popular is as cute as the Akita. Sadly, the Akita breed takes an average of 47 days to re-home that's getting on for 7 weeks.
Akita's are well known for being favoured by the Japanese royal family but they could make an excellent addition to more humble homes anywhere in the world.
The likely reason for Akita's taking a little longer to re-home than other breeds is its size, averaging around 26" in height. Akita's also feature longer coats than many other breeds of dog – a factor which some potential owners might worry about.
While their size might not make Akita's a great choice for first time owners, their intelligence can make them loving and rewarding pets to have around for those who are willing to dedicate themselves a little more than usual to training.