UK holiday destinations and pet-friendly hotels
For pet owners, booking a holiday isn't always the easiest thing. Aside from the heavy cost of a pet-sitter, some owners just can't tear themselves away from their fluffy companion for long enough to actually enjoy the trip.
Luckily, this no longer needs to be the case. In the UK, there has been a noticeable increase in the amount of pet friendly holidays and many specialised hotels actively encourage guests to bring their dogs.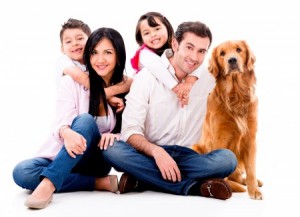 Dog-friendly hotels
A far cry from dog tolerant hotels which would allow canine accompaniment on the proviso that they stay outside and out of sight, more and more accommodation is springing up that offers dogs the same level of luxury as their owners.
While a majority of the pet friendly hotels are centred on accommodating dogs, there might be scope to widen the market in the future to other pets.
Many individual hotels and tour operators are now focussing on drawing in the pet owner market, with many boasting masses of land for them to explore and offering special 'no charge for dogs' deals.
The change of attitude towards dogs can have a huge effect on where dog owners choose to spend their pounds, with many valuing the special treatment afforded for their pet above other hotel amenities.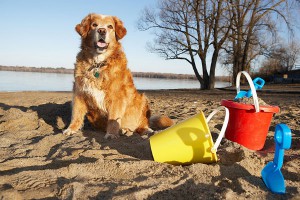 Doggy day trips
More impressively, perhaps, is the rise in the variety of dog friendly days out offered in the UK. From Canterbury River tours, walking and exploring at The National Arboretum and riding the rails at the National Yorkshire Moors Railway; there's plenty to keep you and your dog active and entertained.
Here are a few of the UK's finest dog friendly hotels that all pet owners should check out…
Located in Dumfries and Galloway, this country house hotel offers a wealth of local countryside to explore on the beautiful grounds of the property. Dogs are allowed everywhere except the dining room, but staff are happy to set up a table for you in the bar by the fire should you want your canine to accompany you during your meal.
They also provide every dog with a welcome pack, which includes guides to walks, a ball to play with and some extra doggy treats.
In the heart of the Lake District lies Broadoaks, a fantastic luxury hotel which welcomes dogs and humans alike. There is a specialised Pets Paws Menu to give your fluffy friend tonnes to choose from, and every dog receives some special treats upon arrival.
Dogs are accommodated in most of the rooms and the new garden lodges, and with Windermere Lake a stone's throw away, there'll be plenty to keep your dog happy.
Sitting pretty along the Devonshire coast is the beautiful Cary Arms. The inn offers a Doggy Getaway package which provides pet owners with an evening supper in the form of a three course meal for you and another, and a specialised dog's dinner for your pet.
To welcome you to the inn, your pup will receive a Doggy Heaven welcome pack, including treats, towels, a dog bed and a guide to some of the best local walks. The inn is right on the waterfront, so your dog can enjoy a splash around by the sea or a casual lay on the beach.