10 weird dog jobs that actually exist
Pooches have helped out at work for centuries with dog jobs. One of the main reasons they became domesticated is because of their ability to help people out with day-to-day tasks.
Initially, this included tasks such as hunting and cattle herding and dogs still help today in the form of guide dogs and sniffer dogs.
But, just like some people have weird jobs, so do dogs.
Paratrooper pups
Dogs have been used by the military for years to help sniff out explosive devices, suspicious packages or to track people – friend or foe.
But getting the dogs into heavily guarded areas can be a problem. That's where the para-pooch comes in.
Strapped in alongside her human comrade from a group of Colombian specialist troops, anti-terrorist dog Jany – a Belgian Malinois, jumps out planes from more than 1,000ft.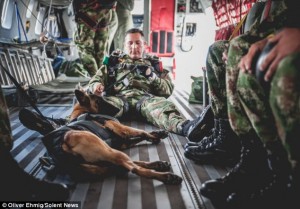 Model behaviour
Jumping out of planes isn't for all dogs. Some prefer a more sedate and refined way of life.
Step forward, supermodel dogs.
With dog clothing becoming more and more popular, the demand for models is soaring. As you might expect, the best looking dogs command the highest fees.
Just don't call it a 'catwalk'.
Acting the part
The natural step for many models is to move into acting. And, just like in the world of fashion, there is scope for dogs to make an impact on TV and film.
Anyone who's seen Disney's Bolt will know it's not an easy job, but the rewards can be high.
Laws around animal working conditions mean more than one dog is often needed to play a role, so that filming can continue.
If your dog has a thespian streak, consider taking him or her to an animal acting agency.
Bug's life
Dogs' keen sense of smell is what has earned them many gigs in the past but one of the less common dog jobs is bed bug-sniffer.
Dogs have been known to be used to sniff out infestations in homes and in public buildings allowing pest controllers to tackle the problem at source.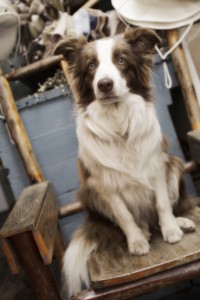 Top dog
The town of Rabbit Hash in the US state of Kentucky has a famous mayor called Lucy Lou.
Not to be confused with actress Lucy Liu, Lucy is a red and white border collie who was elected in 2008.
Her campaign slogan was 'The Bitch You Can Count On' and she swept to victory.
The people of Rabbit Hash are kindly reminded: Do NOT feed the mayor.
Truffle shuffle
Truffles are a type of highly prized food and are served in top restaurants as a delicacy.
Farmers use trained pigs to sniff out the fungus. They can find them buried as deep as 3ft!
But why should pigs hog all the action? Step forward Lolo: The Seattle truffle-sniffer.
Lolo works for a company called Toil and Truffle, which has trained several dogs to sniff out the precious goods.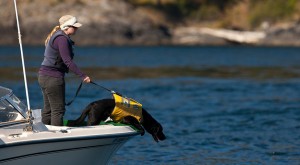 Whale of a time
Scientists who study orca – or killer whales – carry out some of their research using faeces left by the animals in the water.
Research boats ensure they have a dog with them to help sniff out the recently deposited bits of evidence. This allows it to be fished out of the water while it's near the surface and still lovely and fresh.
One dog with such a talent is Tucker, a black Labrador who works with the Center for Whale Research.
Lucky for some
Usually, sports mascots involve a human dressed in a costume.
There was an exception in Brazil last year when Sao Paulo players were accompanied onto the pitch by 11 real pooches.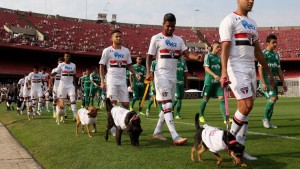 The stunt, ahead of the match with Palmeiras, aimed to draw attention to the problem of stray dogs in the city.
For the record, the pups brought the home team some luck, as they snatched a late point with a 93rd-minute equaliser.
Paper chase
A lot of dogs like chasing stones. This one likes helping with the administration of a stone supplier.
Border collie Misty has been going to work at Cumbrian company Burlington Stone with her owner Elaine Prickett for years.
Misty helps with paperwork, fetching and carrying documents between customers and staff.
All in the mind
Oscar shot to fame in front of Simon Cowell and an audience of millions on Britain's Got Talent in 2012.
Hugh Lennon originally adopted Oscar as a pet. He then realised the black retriever had hypnotic powers and took him to show his talent to the world on TV.
Could your dog be looking for its next career? Well, remember to keep it protected with Argos Pet Insurance provided by Pinnacle Insurance plc. Explore our dog insurance policies today.