The dog tech trends to follow in 2020
We all try to do the best by our pets, but could we do more? With increasingly hectic work and social schedules, it can be easy to take the wellbeing of our dogs for granted.
Thankfully, there's plenty of pet technology out there to help you provide a life as happy and healthy as possible for your pooch.
Here are the best dog gadgets in 2020:
1. The Doggy Fitbit
Many of us love to get our steps in, but whether you have a puppy or an older dog, there are benefits to tracking their steps too. Even experienced pet owners can benefit from a little support in knowing if their puppy is getting the right amount of exercise.
For puppies, it's important that they don't over-exercise when their joints are still developing so there's no added strain to their young bodies.
For busy families, dog tech like an activity tracker is a helpful indicator of little changes in behaviour that you as an owner may not have otherwise noticed. If they have joint problems or arthritis, this is especially helpful because you can monitor how well they're moving around and even keep track of their sleep quality.
This is a great tool for pet parents with overweight pooches as you can input their weight into the mobile app to monitor. Similarly, you can also use it to maintain your pup's weight.
Devices like the PitPat or Sureflap Animo Activity Tracker are designed by vets and made in the UK, so assure quality. When purchasing a pet activity tracker, you should consider a product that is: lightweight and comfortable, waterproof and has a six month to a year battery life that is easily replaceable when the time comes.
2. Dog apps
Let's face it, apps are great. They make our lives so much easier, are always at our fingertips and there's one for everything. Why not use them to help us raise our dogs?
Doggy tech is great because whether you're looking for help with training your dog, want to know the best dog walking routes in your area, or you need to chat with real licensed vets and trainers, you've got options.
On apps like Petlas you can find over 100,000 pet-friendly places and services such as pet-friendly restaurants and coffee shops as well as great parks to visit and vets in the area.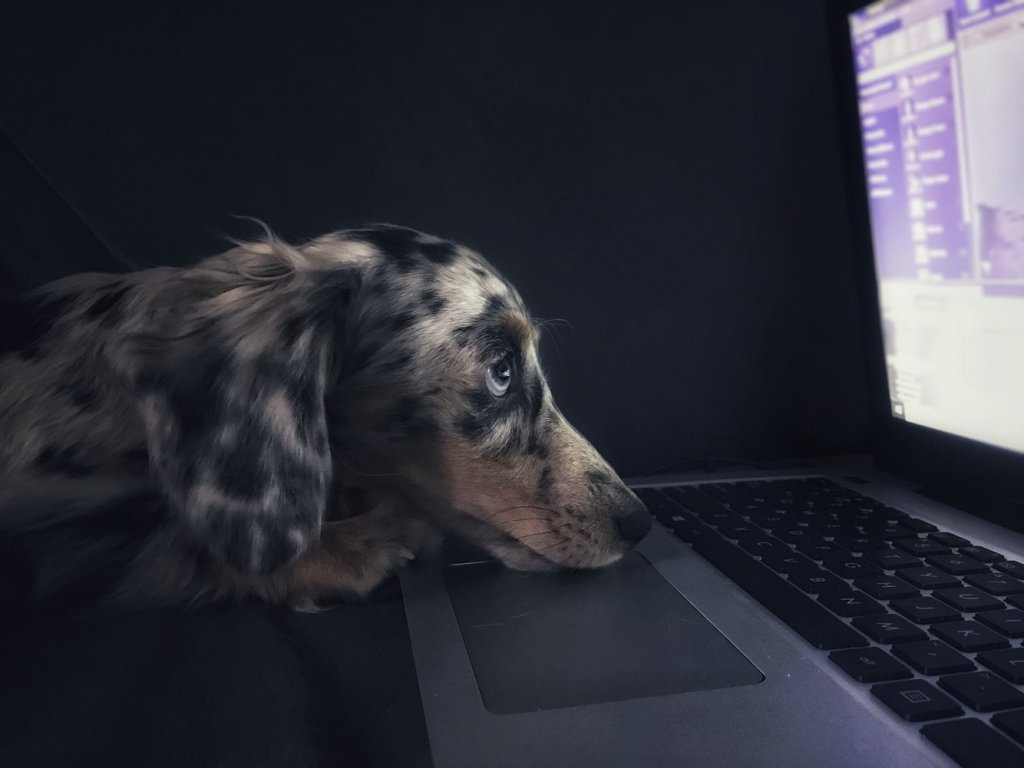 3. Automated dog feeders
This may seem like a bit of a luxury, but having an automated dog feeder is one of the best pet gadgets you can get your paws on. Not only does this relieve you of one less chore a day, making your life easier, it also puts your pup on a regular eating schedule.
Life is unpredictable and it is almost inevitable that our pooches will spend time home alone. At least now you can keep them on a regular feeding schedule.
One of the benefits of feeding your dog on a schedule is that they then start going to the bathroom on a schedule too, which can help if you're toilet training. You'll also be able to notice any changes in appetite more quickly if you know exactly when and how much they're eating.
If your dog is overweight and you're trying to keep them on a strict diet, this is also a great addition to your life. There's no room for your dog to trick one of your family members into an extra feeding or more treats.
Alternatively, if you're living in a multiple dog household where one of your pups is eating food that isn't theirs, automated feeders can be a great help. Buying a dog feeder that only opens when your pet's microchip is standing in front of it ensures that all your dogs are eating the right amount of food. This is especially handy if they're on different diets to regulate ailments.
4. Pet GPS trackers
Although all dogs in the UK are legally required to have a microchip inserted, it is only useful when someone finds your dog and hands them to a vet to scan their chip. If your dog gets lost, it won't help you actively find them.
Thankfully with advancements in dog technology, you can pinpoint the exact location of your dog with the use of a pet GPS tracker. This will hopefully give you peace of mind as you can locate them if they become lost or stolen.
Some pet GPS trackers even give you an alert when they've left a predetermined area that you've set for them, known as a 'geo-fence.'
These are also convenient because you can track your pet from afar and be safe in the knowledge they're not straying too far.
With pet tech, you have a better understanding of your dog's health and happiness. It's important to protect your dog with Argos Pet Insurance provided by Pinnacle Insurance plc. Explore our dog insurance policies today.