Don't let Rover face doggy doom, keep the chip up-to-date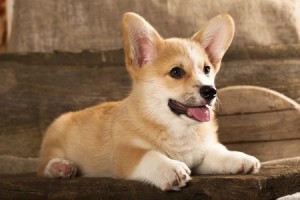 Since April 2016 it has been a legal requirement to have your dog microchipped in the UK. This ensures any dogs that have been lost or stolen can be returned to their rightful owner as quickly as possible.
Any owner or breeder who does not have their dog chipped can face a fine of up to £500.
The worrying reality about microchipping
We all want to make sure our pet is safe at home with us, however sometimes this doesn't happen. 81,050 stray dogs were picked up across the UK in the last year. 34,767 of these were rehomed and 9,000 were returned to their owner thanks to their chips.1 However, nearly half of these dogs remained unclaimed because they didn't have a chip or the details were out of date.
Worryingly, a study by Dogs Trust stated less than 10 per cent of dog owners see updating microchip details as a priority when moving house. Updating your records online takes less than five minutes. This is the same amount of time it takes to make a cup of tea so there's no excuse!
Sadly, without a valid microchip at least 12 healthy dogs a day face being put to sleep as they can not be returned to their owners or rehomed.
What you must do
We're urging owners to make sure their dog's details are up to date to avoid any heartbreak. All you need to do is go to www.petlog.org.uk, enter your dog's microchip identification number and update your details online. The website also provides a handy app to allow owners to keep their details updated in the fastest way possible. You could even update them while walking your dog!
Be aware that having your dog micro-chipped at the vets does not mean the details are automatically uploaded to the database. If you've just had your dog microchipped, take a few moments to check the database. And remember, your records must always be updated if you move home or change your phone number.