Exercise with your dog: New year, new you, new dog!
Ah, the good old January fitness fad. It's the least wonderful time of the year. A time when the indulgence of Christmas is starting to take its toll and you really ought to do something about it.
Well, you're not the only one who might benefit from a health kick to start the new year – your dog might appreciate it, too.
If your new year's resolution is keeping your pooch in fine fettle, here's some tips on how to keep your dog healthy;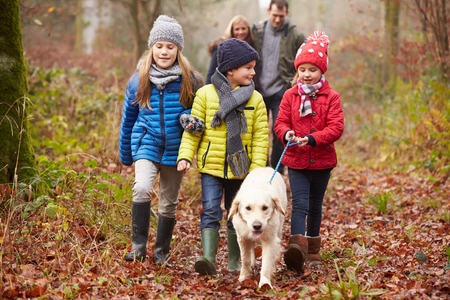 Eat well
Chances are, just like you, your dog will have enjoyed one or two tasty treats during the festive period.
January is an ideal time to reassess your dog's diet and think about more healthy dog food.
Proper nutrition is vital to keeping your dog healthy. It will affect your dog's coat, energy levels and, of course, weight.
Choose a high-quality dog food from a reputable company. Don't be tempted to feed your dog leftovers from your meals.
Try to cut down on treats too. If you like to reward your dog with treats, opt for healthy dog treats with natural ingredients.
If your aim is for your dog to lose weight, make sure it's a gradual manner, with food that continues to provide enough nourishment.
Walk (or run) this way
Along with a good diet, getting some exercise with your dog is the most effective way of keeping him or her healthy and lean.
Consider increasing the number of daily walks or, if you struggle to find the time, up the intensity of your walks. Walk slightly quicker or chose a route with plenty of uphill stretches.
Don't try to do too much too soon. Gradually build up the distance or speed of your walks.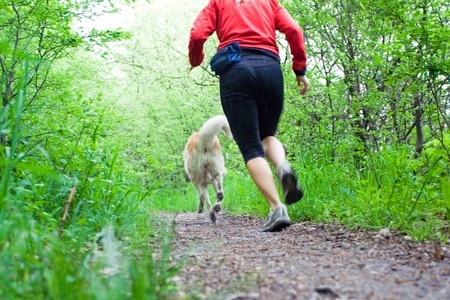 Once you get fitter, you might want to exercise with your dog by going for a run together.
If you'd rather your dog did all the running, take a ball and a ball slinger to give your pet some distance to cover when playing fetch.
Looking good
Good grooming isn't just for dogs who have ambitions at Crufts. All dogs need to be looked after with regular brushing and baths.
Your dog's needs will depend on the breed, but he or she will need a bath and a nail trim every few weeks as well as daily brushing.
And don't forget the teeth. You can brush them or buy dental treats to help maintain your dog's dental well-being.
Fight illness
Last but not least is a reminder to make sure your dog's vaccinations are all up to date.
Different types of dogs have varying vaccination schedules but all dogs need vaccination. If you're not sure about yours, speak to your vet.
Vaccines help keep your dog free of illnesses and generally healthy.
Please note: Our pet insurance policies do not cover the costs of vaccinations. Furthermore, if your pet is not vaccinated we would not cover the cost of illnesses that are caused by the pet not being vaccinated.
Dogs love their daily walk, but It's important to protect your furry friend with Argos Pet Insurance provided by Pinnacle Insurance plc. Explore our dog insurance policies today.