How to search for a lost pet effectively
A pet is as much a part of the family as anyone else, so when a beloved animal goes missing it can be an extremely traumatic experience. However, it does happen, either as a result of mishap, confusion or potentially at the hands of a more sinister force. We recommend everyone involved remains calm and time is spent wisely when searching for your lost pet. To help, we've created this handy guide and also a lost pet poster you can easily update with your details to start raising awareness.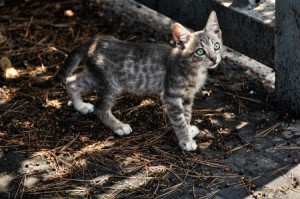 Start with logical places
Think about the places that your pet might have gone to. Dogs and cats are usually very reliable and dependable but like us humans can sometimes get confused. A misplaced sense of adventure or new variable can end up with them getting lost.
Think about what might have happened to confuse your pet and search any familiar place you can think of. Animals will often head for places they remember when they feel lost or frightened so this might be a good place to begin your search.
Get help
Tell all your friends and ask them to tell theirs in turn. Use sites like Facebook and Twitter to spread the word as with one well-crafted post you can increase the number of eyes looking for your cherished pet by thousands.
You can also use the traditional lost pet poster and place them around, though we should point out that some councils don't allow posters in some places, so please check before putting these up. Any attention you can create will help to find your pet.
Be pro-active
Sometimes your lost pet will find his or her way home by themselves. However, sitting around and waiting for this to happen is not practical. You need to be pro-active and get out there doing what you can.
By asking other dog owners to keep an eye out, handing out flyers, tweeting and plain old searching, you will vastly increase your chance of success.
Get help from the professionals
Contact local animal control and shelters to see if your pet has ended up there. They can also offer advice on what to do in this difficult time. It's what they specialise in after all.
To reward or not to reward
In theory, the idea of a reward is a nice one although you'll probably find that a number of people are willing to help for nothing. Some insurance providers, including Argos Pet Insurance, offer help towards the cost of advertising your missing pet and even towards the cost of a reward, though this would need to be authorised in advance. Offering people who have helped you a small token of your gratitude is still nice but the success of rewards in the past has led to a somewhat darker element in missing pets.
Believe it or not but there are people who take pets specifically to collect rewards. If you do offer a reward, use your intuition, stay safe and be careful.
Never give out any personal information or money until you have your pet safely back in your arms. We all hope that something like this would never happen to us but some very nasty things do occur so it's important that you are vigilant over scenarios like this.
Although we are, for the most part, a nation of animal lovers, some terrible things do befall animals and with smuggling and extortion happening, we need to take care.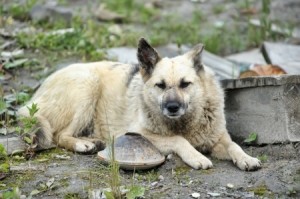 Never give up
Sometimes you hear remarkable stories about pets being reunited with their owners. A lost dog or cat can be taken in by a well-meaning person who by chance doesn't see the posters. All too often this set of circumstances ends up with families losing precious pets for long periods. Although they're being well looked after somewhere else, they're not back at home and this is still distressing for the original owners.
Don't give up the search, keep trying and you never know what might happen. A lost pet can still be returned after days, weeks or even months so keep hope.
The facts
You need to be rational and think about the facts. A lost dog can travel several miles in a day, a cat a shorter distance. That will help you determine your search radius.
When you multiply this over days and weeks, it will increase the area to search in and while you should never give up, the first few hours are often critical and give you the best chance of finding your pet.
Think logically about where they might have gone too. If an open gate has got the better of their curiosity, then this may help you to figure out where they might have gone from there.
Any clue you can find brings you one step closer to finding your pet so be aware of the facts and act logically when searching.
In the unfortunate event that your pet is not found within 45 days, Argos Pet Insurance would be able to help with the purchase or donation price of the pet. But don't worry if you don't have the receipt showing the price or donation of your pet, we will still pay the replacement cost of a similar pet up to the limit in your policy wording.
It's important to protect your pet with Argos Pet Insurance provided by Pinnacle Insurance plc should they ever find themselves lost in future. Explore our pet insurance policies today.