World Friendship Day – Unlikely Animal Friendships
If you didn't already know, July 30th is a cause for celebration – it's World Friendship Day!
Imagine a friendship between two very opposite, but wonderful, animals. A friendship so pure that they can overlook each other's glaring physical differences and form a true connection.
Well, you don't need to imagine, as we've compiled a list of the most adorable and unlikely animal friendships. Prepare to have your heart melted.
1. Fred the Labrador and Dennis the Duckling
Life was off to a bleak start for Dennis the Duckling when he was orphaned as a youngster.
Luckily, Fred the Labrador and his owner were on hand to rescue him, and they've been firm friends ever since.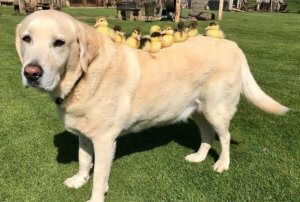 2. Milo the Dog and Bonedigger the Lion
One is an 11-pound dachshund, and one is a 500-pound lion, but such minor details haven't stopped a wonderful friendship blossoming between these two. Milo befriended Bonedigger when he was a lion cub suffering from a metabolic bone disease that left him disabled, and by the looks of it, they have a very affectionate friendship.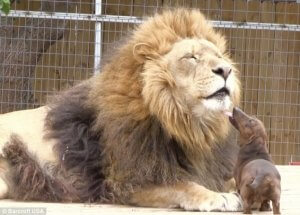 3. Cat and ducklings
One couple In Ireland was very surprised when a cat on their farm adopted ducklings into her litter. Hopefully, she won't get too upset when it's time to fly the nest!
4. Bea the Giraffe and Wilma the Ostrich
Bea and Wilma are two very unlikely long-necked buddies. They live together at Busch Gardens in the U.S. Although they share a very large 65-acre enclosure, they still prefer to hang out together.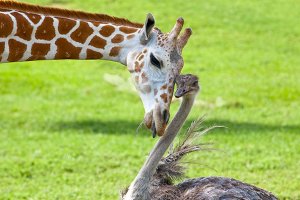 5. Suryia the Orangutan and Roscoe the Blue Tick Hound
This delightful duo lives together at a rare and endangered shelter in the U.S. Obviously, dogs aren't endangered, but Roscoe and Suryia have lived together since the day he followed her and her owners home. He didn't have a home or a loving family of his own so he stayed with Suryia, and they've been inseparable ever since.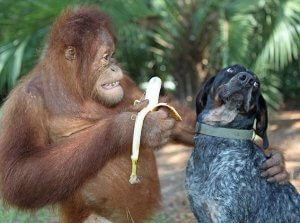 6. Cassie the kitten and Moses the crow
When Cassie was found abandoned in a garden, her new owners noticed that she already had been taken in by an unlikely carer – Moses the crow. Moses stayed by Cassie's side as she was nursed back to health.
When Cassie moved indoors, Moses would wait outside and peck on the window for his best friend to join him outside. Unfortunately, Moses didn't return one day and the friendship came to an end.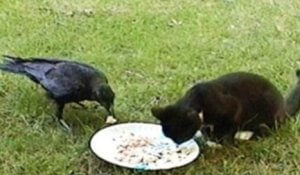 7. Anjana the Chimpanzee and Tiger Cubs
These two white tiger cubs were sadly separated from their mother during a hurricane. However, Anjana and her caretaker, China York, adopted the adorable cubs and took them under their wing. This friendly chimpanzee is no stranger to raising different orphaned animals, so the cubs are in safe hands.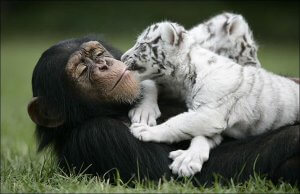 8. Bubbles the African Elephant and Bella the black Labrador
Despite the rather large size difference, these two are bosom pals. Bubbles was rescued from ivory poachers in Africa and brought to a safari reserve in the States, while a contractor left Bella at the park. Clearly, they have a lot of fun hanging out together and playing in the water.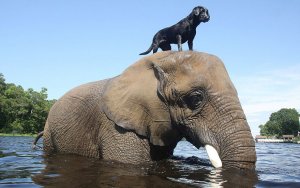 9. Torque the dog and Shrek the owl
Torque adopted Shrek the owl chick when he was only six months old. Handlers were afraid that Shrek's mother would eat him when stressed, so he was removed from her care and he was united with his lifelong best friend, Torque.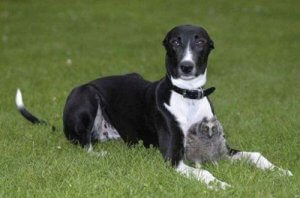 10. Candy the dog and Manni the Wild Boar Piglet
This adorable pair became fast friends when Candy's family found a starving and abandoned piglet Manni in a field in southwest Germany. They brought him home and nurtured him back to health. Whether he stays with Candy and her family or moves to a wildlife park, we're sure him and Candy will remain chums for the rest of their lives.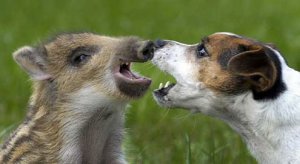 11. Mtani the Labrador and Kasi the Cheetah
Kasi and Mtani grew up together at Bush Gardens in the U.S and they were very close in their adolescence. Sadly, Kasi became more interested in the female cheetahs and started to drift from Mtani. Kasi now hangs out with the other cheetahs more, but him and Mtani remain good friends and still often visit places together.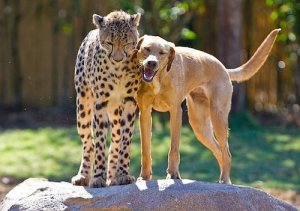 12. Sniffer the Wild Fox and Tinni the Dog
These two met in the forests of Norway, decided to hang out and have been inseparable buddies ever since. Tinni's owner follows them, trying to keep up, in order to capture their precious friendship on film.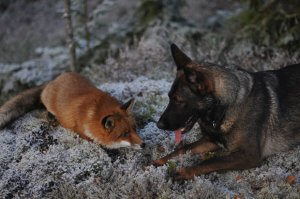 Our pets are wonderful animals! Remember it's important to protect your pet with Argos Pet Insurance provided by Pinnacle Insurance plc. Explore our pet insurance policies today.