Why We Love Pets
We are looking at all the reasons we love our pets so much and how our furry friends make life that little bit better. From the tail wagging to the sofa snuggles and the long walks, the list of why we love pets is endless, but here are some of the main reasons we wouldn't want to be without our precious pets.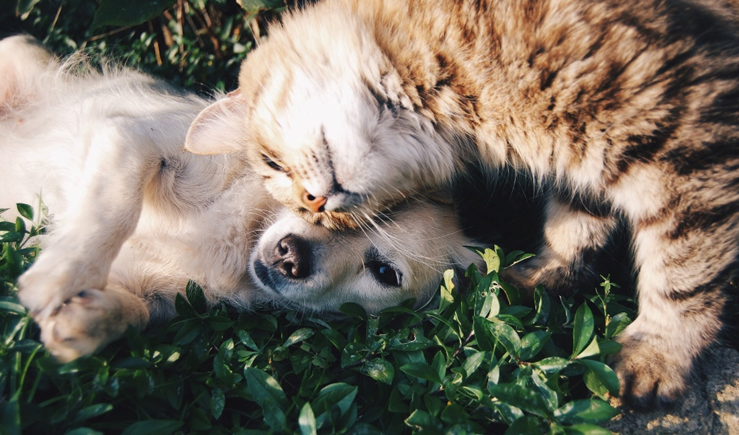 Why do we have so much love for pets?
They don't judge us.
They help keep us active.
They boost our mood.
They provide companionship.
They love us unconditionally.
1. They don't judge us
That's right, we can sing our favourite songs at the top of our lungs and watch corny TV shows without zero judgment from our furry friends. Our pets are just happy to be in our company and whether we're feeling our happiest or having a down day, your dog or cat will show you nothing but love.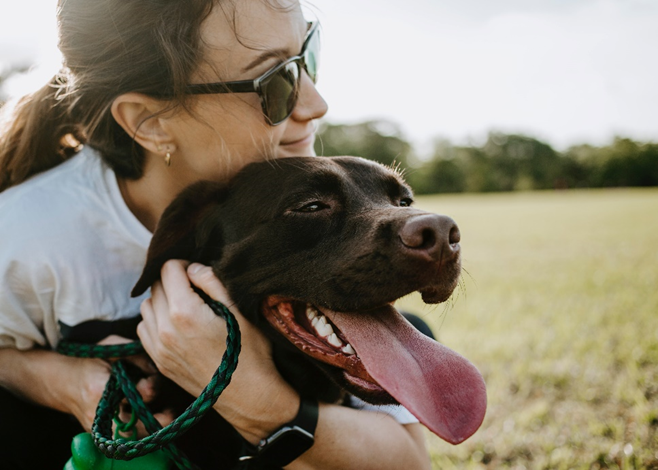 2. They help us keep active
Whether it's running around the house teasing your cat with their toy, or taking your precious pooch out for a walk, our pets keep us moving and help us stay active day-to-day. This is one of the key reasons why having a pet is good for you, increasing your daily exercise comes with many benefits in terms of both mental and physical health.
3. They boost our mood
There are a number of advantages to owning a pet and the positive impact they have on our mental health is really important to a lot of pet owners. So, why are pets good for mental health? Research has shown that our pets help us release the feel-good hormone, oxytocin, which helps reduce stress and anxiety, ultimately boosting our mood.
4. They provide companionship
Amongst all the benefits of owning a pet, our dogs and cats provide us with companionship which greatly impacts our day-to-day lives. For those people who have lost a loved one or live alone, a pet can sometimes be their main support. Offering affection and loyalty, cats, dogs, and many other pets provide all the love that their owner needs to prevent them from feeling lonely.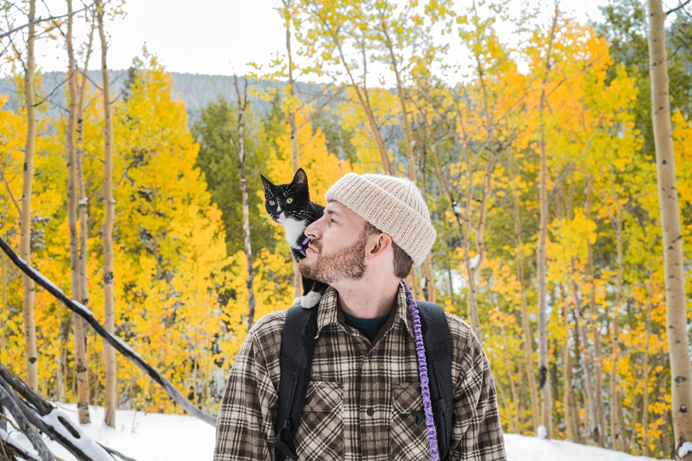 5. They love us unconditionally
Pets are amazing animals. Our pets show us unconditional love and give us affection in response to our scent and tone of voice, which makes us recognisable as their human companion. The love and care you provide your pet, whether it be in the form of treats, walks, or cuddles, all help increase the bond between you and your pet and this is a great way to make yourself their favourite human. Explore our guide to how cats show affection and the 5 signs your dog loves you to find out more about how they may signal their affection towards you.
If you have a pet or are thinking of introducing a new furry friend to your family, remember to protect yourself from unexpected vet bills with Argos Pet Insurance provided by Pinnacle Insurance plc. Explore our pet insurance policies here.
Argos Limited is an Appointed Representative of Home Retail Group Insurance Services Limited (HIS). HIS is authorised and regulated by the Financial Conduct Authority (register number 314050). Registered office: 489-499 Avebury Boulevard, Milton Keynes, MK9 2NW (registered in England and Wales, no 04109436). HIS act as an introducer to Pinnacle Insurance plc, who sell, administer and underwrite the policy and who are authorised by the Prudential Regulation Authority and regulated by the Financial Conduct Authority and the Prudential Regulation Authority (register number 110866). Registered office: Pinnacle House, A1 Barnet Way, Borehamwood, Hertfordshire, WD6 2XX (registered in England and Wales, no 01007798). HIS and Pinnacle Insurance plc are not part of the same corporate group.